Cardiologists, Don't Go It Alone: Unlock Growth with a Partner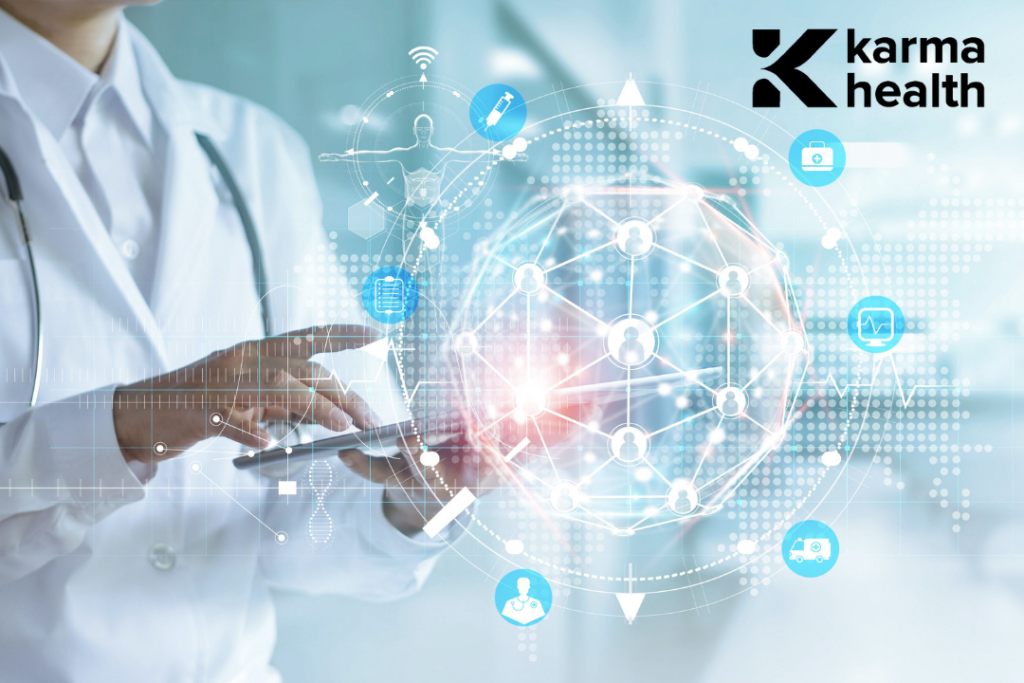 Maximizing Potential in Cardiology Practice
In the constantly evolving world of healthcare, cardiologists find themselves not only navigating the intricacies of patient care but also the multifaceted challenges of practice growth. While cardiology practice management focuses on smooth operational processes, the overall growth of practice requires strategic planning, effective marketing, and the ability to adapt. This is where a growth partner becomes indispensable.
1. Elevating Cardiology Practice Marketing
Gone are the days when a medical degree and a clinic were sufficient to attract patients. Modern patients are well-informed and have myriad options at their fingertips. Effective cardiology practice marketing helps:
Position Your Practice: Ensure potential patients understand your specialties, treatment options, and patient care philosophy.
Stay Top of Mind: With regular communication and touchpoints, both existing and potential patients remember your practice when they need care.
Engage and Educate: Utilize various platforms to keep your patients informed about the latest in cardiology and how it can benefit them.
"Effective marketing isn't about the loudest message, but the most relevant one."
2. Expertise Beyond Medical Knowledge
While a cardiologist's expertise lies in patient care, a growth partner brings to the table:
Strategic Planning: Understand where you stand in the market, identify growth areas, and craft a strategy to capitalize on them.
Operational Efficiency: Streamline administrative tasks, manage patient appointments more effectively, and optimize operations for profitability.
Technology Integration: Use the latest tools and platforms to offer enhanced patient care, better data management, and effective communication channels.
3. The Power of Partnership
Teaming up with a Growth Partner offers Multiple Benefits: As they say, "Two heads are better than one." Collaborate to face challenges, brainstorm solutions, and share the responsibility of growth.
Access to Resources: Whether it's the latest marketing tools, training resources, or operational software, a partner often brings with them an arsenal of resources.
Continuous Learning: The healthcare landscape changes constantly. A growth partner ensures you're always ahead of the curve, be it regulatory changes, marketing trends, or technological advancements.
4. A Catalyst for Cardiology Practice Expansion
Expansion isn't merely about opening new cardiology clinics; it's about expanding your patient base, offerings, and reputation. A growth partner:
Assists in identifying potential expansion areas based on data and market research.

Provides the tools and strategies to penetrate new markets effectively.

Offers operational support to manage increased patient flow and maintain quality care.
5. Key Takeaways
Evolve with the Times: Modern cardiology practices need more than medical excellence. They need strategic planning, effective marketing, and efficient operations.
The Right Partner Makes All the Difference: Instead of trying to navigate the complexities alone, a growth partner provides the expertise and resources to propel your practice to new heights.
Expansion is Closer Than You Think: With the right strategies, tools, and support, the dream of expanding your cardiology practice can become a reality sooner than you imagine.
6. Understanding the Modern Patient
The 21st-century patient is vastly different from those a decade ago. The proliferation of technology, especially the internet, has changed patient behavior and expectations.
Informed Decision Making
Today's patients don't just rely on doctor's recommendations. They research, compare, and then decide. They read reviews, seek testimonials, and might even ask for recommendations on social media.
"By understanding and catering to this informed patient, cardiologists can position their practice as the go-to source of cardiac care."
The Era of Telehealth
The COVID-19 pandemic ushered in the age of telehealth, where consultations can occur over video calls, messages, or emails. For cardiologists, this means:
Remote Monitoring: With wearables and remote monitoring tools, patient health can be monitored in real-time.
Virtual Consultations: This can be especially useful for follow-up appointments, saving time for both the doctor and the patient.
Demand for Seamless Experiences
From booking an appointment online to receiving SMS reminders and having an online patient portal to check reports and health records – the modern patient craves digital convenience.
7. Leveraging Digital Marketing for Visibility
While word of mouth remains powerful, digital platforms offer unparalleled reach and targeting.
Search Engine Optimization (SEO)
Ensuring your practice's website appears when potential patients search for cardiology services in your area is crucial.
Social Media Engagement
Platforms like Facebook, Instagram, and even LinkedIn can be instrumental in not just attracting new patients but also engaging with the existing ones.
Paid Advertising
Google Ads, Facebook Ads, and other paid channels can provide a significant boost to your practice's visibility, especially for specific campaigns or offers.
"Digital marketing isn't just about visibility. It's about reaching the right patient at the right time with the right message."
8. Diversifying Revenue Streams
While patient consultations and treatments remain core, there are other avenues for revenue that cardiologists can explore.
Health Workshops & Webinars
These can be both online and offline, focusing on topics like heart health, diet, exercise, and more. Not only does this position the cardiologist as a thought leader but can also be a revenue source.
Partnering with Fitness & Diet Brands
Given the close connection between heart health, diet, and exercise, strategic partnerships can be beneficial.
9. The Value of Continuous Training and Development
Medicine, like every field, is continuously evolving. New research, techniques, equipment, and even software tools come up regularly.
Regular Medical Training
This keeps the cardiologist updated with the latest in cardiac care, ensuring patients get the best treatment available.
Soft Skills Development
Interpersonal skills, communication, and even marketing can be beneficial for cardiologists. It's not just about treating patients but also about building relationships.
The growth of a cardiology practice in today's age isn't just about excellent patient care. It's a blend of medical expertise, operational efficiency, marketing prowess, and continuous adaptation to changing patient expectations and industry trends.
Considering the complexities, cardiologists should indeed consider partnering with experts who can guide them through the nuances of practice growth. With Karma Health, the growth of your cardiology practice is in trusted hands. Let's connect and craft a custom growth strategy for your practice!