Cardiology's Next Chapter: Thriving in a Sustainable Future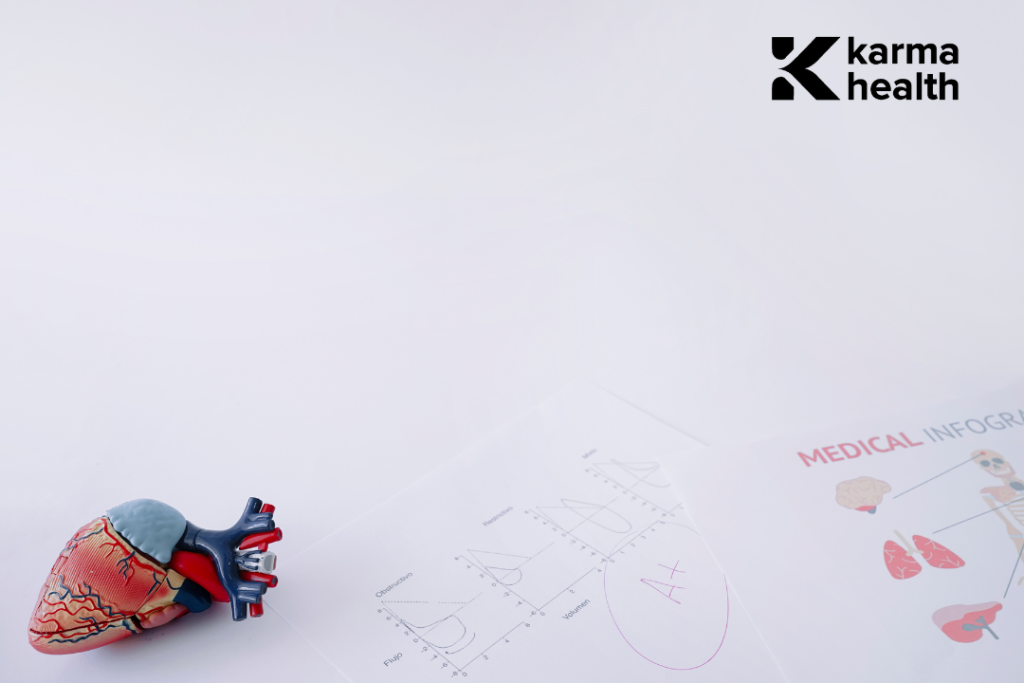 Pioneering the New Era of Cardiology Practice
Cardiology, a pivotal domain within the vast medical field, is on the precipice of a revolutionary transformation. As we envision the future of cardiology, it's apparent that a blend of cutting-edge innovations and strategic practice growth is imperative. For cardiologists aiming to stay ahead, embracing upcoming trends and ensuring a sustainable cardiology practice is non-negotiable.
1. Unraveling the Emerging Cardiology Trends
Telecardiology: Remote patient monitoring and virtual consultations are not just trends; they are becoming standard practice. With evolving patient expectations and technological advancements, telecardiology is set to redefine patient care.
Wearable Tech Integration: Wearables are no longer just fitness trackers. Advanced devices now monitor heart rhythms, detect irregularities, and can even predict potential heart attacks. Integrating these into cardiological care is groundbreaking.
Precision Medicine: Personalized treatment plans based on an individual's genetic makeup can lead to more effective treatments and better patient outcomes.
"Innovation is reshaping cardiology, creating a fusion of technology and personalized care."
2. Building a Sustainable Cardiology Practice
Achieving long-term sustainability goes beyond just adopting the latest technologies. It encompasses:
Continual Learning: Regularly updating skills and knowledge to stay abreast with the latest medical research and technological advancements.
Operational Efficiency: Streamlining administrative tasks, optimizing appointment scheduling, and ensuring the best use of resources.
Community Engagement: Organizing heart health awareness sessions, community check-ups, and being actively involved in local health initiatives can cement your practice's position in the community.
3. Future-Proofing Your Cardiology Clinic
Adopting Green Practices: Implementing eco-friendly measures in cardiology clinics, such as waste reduction, sustainable energy sources, and green building materials, can resonate with environmentally conscious patients and staff.
Incorporating AI & ML: Artificial Intelligence and Machine Learning can assist in accurate diagnosis, treatment suggestions, and even predictive analytics for patient health.
Flexible Practice Models: Consider models like shared clinics, mobile clinics, or even partnerships with other healthcare facilities to diversify and expand reach.
4. Harnessing Healthcare Innovations in Cardiology
Virtual Reality (VR): VR can be instrumental in explaining complex procedures to patients, training medical students, or even planning surgeries.
Robot-Assisted Surgeries: While still in nascent stages for cardiology, robot-assisted procedures promise precision, reduced invasiveness, and quicker recovery times.
5. Cardiology Practice Growth Strategies for Tomorrow
Embrace Digital Marketing: Enhance online visibility, engage with potential patients on social platforms, and maintain an active digital presence.
Collaborate with Tech Startups: This provides early access to innovations, ensuring your practice remains at the cutting edge of technology.
Focus on Patient Experience: From the first contact to post-treatment care, ensure every touchpoint is optimized for the best patient experience.
6. Insights from the Future
By 2030, it's predicted that AI will assist in over 50% of all cardiological diagnoses.

Telecardiology is expected to cater to over 40% of all consultations in the next decade.

Sustainable practices are not just trends; they will become industry standards by 2040.
7. The Integration of Big Data in Cardiology
The last decade has seen an explosion in the volume of health data. As electronic health records become standard and wearable tech gathers more detailed data, there's an opportunity to use this information to enhance patient care.
8. Predictive Analytics for Improved Outcomes
Using vast data sets, cardiologists can identify patterns and predict potential cardiac events in high-risk patients. This not only ensures timely intervention but also reduces overall healthcare costs.
"Harnessing the power of big data means turning raw numbers into actionable insights for enhanced patient care."
9. Enhancing Clinical Trials with Real-world Data
Big data offers the chance to understand how treatments work in diverse populations, leading to improved drug and treatment protocols that cater to individual patient needs.
10. Optimizing Clinic Operations
By analyzing patient flow, appointment patterns, and treatment outcomes, clinics can optimize everything from scheduling to resource allocation, ensuring patients get timely care without overburdening healthcare providers.
11. Patient-Centric Care: The New Norm
The shift towards patient-centric care is evident. Today, it's not just about treating a condition but understanding and catering to the holistic needs of the patient.
12. Personalized Treatment Plans
With the availability of genetic data and the power of AI, treatment plans can now be tailored to suit individual patient needs, improving outcomes and reducing side effects.
13. Empowering Patients with Information
The digital age has ushered in a more informed patient. By providing them with resources, information, and access to their health data, cardiologists can foster a collaborative approach to care.
"An informed patient is an empowered patient. And empowered patients are more likely to adhere to treatment plans and make lifestyle changes."
14. Feedback Loop for Continuous Improvement
Encouraging patients to provide feedback on their experience, treatment outcomes, and overall journey can provide valuable insights. This feedback can be used to refine practices, enhance patient experiences, and improve overall satisfaction.
15. Global Collaboration for Cardiac Advancements
The global health community is more connected than ever. For cardiologists, this presents an unprecedented opportunity to collaborate on research, share insights, and learn from international best practices.
16. Virtual Conferences and Webinars
Regular interactions with international peers can provide fresh perspectives and insights into novel treatment methods or breakthrough research.
17. Collaborative Research Projects
Tackling global cardiac health challenges requires a unified approach. Collaborative research can pool resources, knowledge, and expertise to fast-track discoveries.
18. Global Health Initiatives
Many global health initiatives focus on reducing the prevalence of cardiac diseases. By actively participating in these, cardiologists can play their part in global health improvement while also learning from large-scale health projects.
The realm of cardiology is undergoing rapid metamorphosis. To thrive, cardiologists must not only focus on delivering exceptional care but also ensure they're strategically positioned for sustainable growth.
Are you ready to take your cardiology practice to unprecedented heights? At Karma Health, we specialize in crafting tailored strategies for cardiologists looking to make a mark in the future. Dive into the next chapter of cardiology with us and unlock unparalleled growth!