Choosing the Right Cardiology SEO Company: What to Look For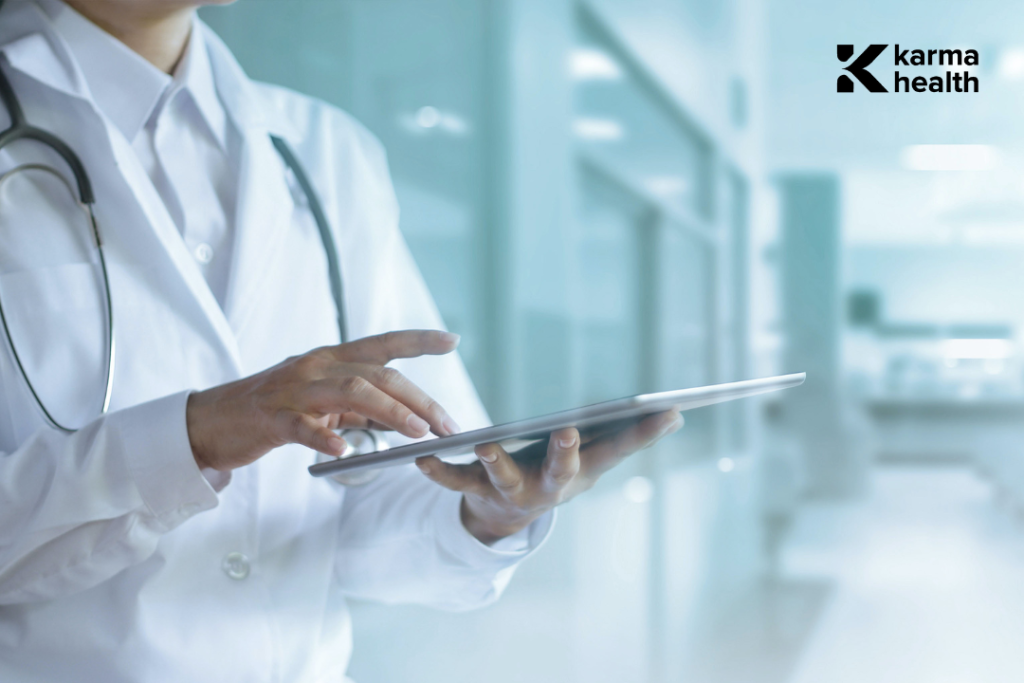 Navigating the Competitive Digital Landscape with a Skilled Cardiology Marketing Agency
In today's digital age, the right online marketing strategy can make or break a medical practice. For cardiologists in particular, partnering with a reliable Cardiology SEO company is crucial for maximizing online visibility and attracting new patients. But how do you decide which agency to choose? In this post, we delve into the key factors to consider when selecting a Cardiology marketing agency to handle your SEO for cardiologists.
The Importance of Specialized SEO Services
General SEO services are not enough when it comes to the medical field. The terminologies, patient concerns, and types of procedures and services are highly specialized. By opting for specialized cardiology SEO services, you ensure that the agency understands the unique challenges and opportunities within cardiology digital marketing. This understanding is critical for crafting campaigns that are not just high-ranking but also relevant and valuable to prospective patients.
Experience and Track Record
Just as you wouldn't recommend a general practitioner for a complex cardiac issue, you wouldn't want an all-purpose marketing agency handling your cardiology SEO needs. Look for a Cardiology SEO company that has experience and a proven track record in healthcare marketing, particularly in cardiology. Testimonials, case studies, and a portfolio of work can provide valuable insights into the agency's capabilities.
Comprehensive Cardiology Website Optimization
Effective SEO is not just about keywords; it involves comprehensive website optimization to improve user experience and increase conversion rates. A competent Cardiology marketing agency will offer services such as website auditing, mobile optimization, and speed optimization alongside SEO. Remember, a slow or difficult-to-navigate website can deter potential patients, regardless of how well it ranks on search engines.
Customized Strategy and Flexibility
SEO for cardiologists is not a one-size-fits-all affair. Your practice is unique in terms of services offered, target demographics, and goals. A good Cardiology SEO company should be flexible enough to customize its services to align with your objectives. They should be willing to adapt their strategies as your practice grows and as SEO algorithms evolve.
Reporting and Analytics
Any professional Cardiology marketing agency will provide regular reporting and analytics as part of their cardiology SEO services. These reports offer insights into the performance of your website and campaigns, allowing you to measure ROI effectively. It's not just about the volume of traffic but also about the quality of that traffic and how it translates to patient appointments and interactions.
Transparency and Communication
Transparency in pricing, strategies, and expected outcomes is crucial when selecting a Cardiology SEO company. The agency should keep you in the loop at every stage of your SEO campaign, from planning to execution to measurement. Regular meetings, updates, and open communication channels can make a significant difference in the success of your cardiology digital marketing strategy.
Budget Considerations
While SEO is an investment, it shouldn't break the bank. The right Cardiology marketing agency will offer scalable services to fit different budget sizes. Be wary of companies that offer quick results at rock-bottom prices; quality SEO is an ongoing process that requires expertise and resources.
Legal and Ethical Compliance
Healthcare marketing is subject to various laws and regulations, including patient privacy rules and advertising guidelines. Your chosen Cardiology SEO company should be well-versed in these regulations to ensure that your digital marketing activities are compliant.
Post-Contract Support
The relationship with your Cardiology SEO company shouldn't end once the contract does. Ongoing support, particularly in the ever-changing landscape of SEO algorithms and healthcare policies, is invaluable. Choose an agency that provides post-contract support and maintenance to ensure that your SEO gains are sustained.
Utilizing AI and Advanced Technologies
In today's digital world, artificial intelligence (AI) and other advanced technologies are revolutionizing SEO strategies. An adept Cardiology SEO company should be at the forefront of these technologies. AI can analyze user behavior, preferences, and search patterns, providing valuable insights that can enhance cardiology digital marketing strategies. Ask your potential agency about their tech stack and how they plan to leverage AI for your benefit.
Integration with Social Media and Other Channels
While SEO is a vital element of digital marketing, it's often most effective when integrated with other channels. Social media, pay-per-click advertising, and email marketing can all support and amplify your SEO efforts. Discuss with your Cardiology marketing agency how they can harmonize these multiple channels for a cohesive and effective marketing approach.
Focusing on Local and Voice Search
With the rise of mobile usage and voice-activated devices, local and voice search optimization is becoming increasingly important. Your Cardiology SEO services should include optimizing your practice for these kinds of searches. For example, long-tail keywords that people might use in voice search can be incorporated into your website content, or setting up a Google Business Profile account can make it easier for local patients to find you.
The Importance of Content Marketing
Content is king, and this is especially true in the healthcare industry, where reliable information is critical. Your Cardiology SEO company should have expertise in content marketing to provide value to your potential patients. This could mean creating informative blog posts, how-to guides, or even videos that can answer common patient queries and build trust.
Moreover, content marketing aids in lead generation and conversion, attracting potential customers and guiding them through the sales funnel. It also boosts SEO efforts, improving a website's search engine rankings. Additionally, it's cost-effective compared to traditional advertising methods. By delivering relevant content consistently, businesses can establish themselves as industry authorities and stay top-of-mind with their audience, ultimately driving growth and success in the digital age.
Importance of Post-COVID Digital Presence
The COVID-19 pandemic has accelerated the need for a robust digital presence as more people search for medical information and services online. Telehealth services, online consultations, and other digital health solutions are more crucial than ever. Your Cardiology marketing agency should be capable of adapting your SEO strategies to meet these evolving patient needs and expectations.
Test and Optimize
SEO isn't a one-time setup; it's an ongoing process. The Cardiology SEO company you choose should be adept at split testing, also known as A/B testing, to continually optimize your website and marketing strategies. Whether it's tweaking a call-to-action button or modifying the website layout, these minor changes can significantly impact your site's performance and, subsequently, your ROI.
Elevate Your Cardiology Practice with Karma Health!
Choosing the right Cardiology SEO agency can have a significant impact on your practice's online presence and, by extension, its success. By considering factors like specialized services, experience, flexibility, and transparency, you can make an informed decision that aligns with your practice's goals.
Are you in need of professional Cardiology SEO services? Karma Health specializes in healthcare marketing and offers tailor-made solutions to meet your specific needs. Contact us today to discover how we can help elevate your cardiology practice to new heights in the digital landscape.