How Improved Collaboration Enhances Patient Care Quality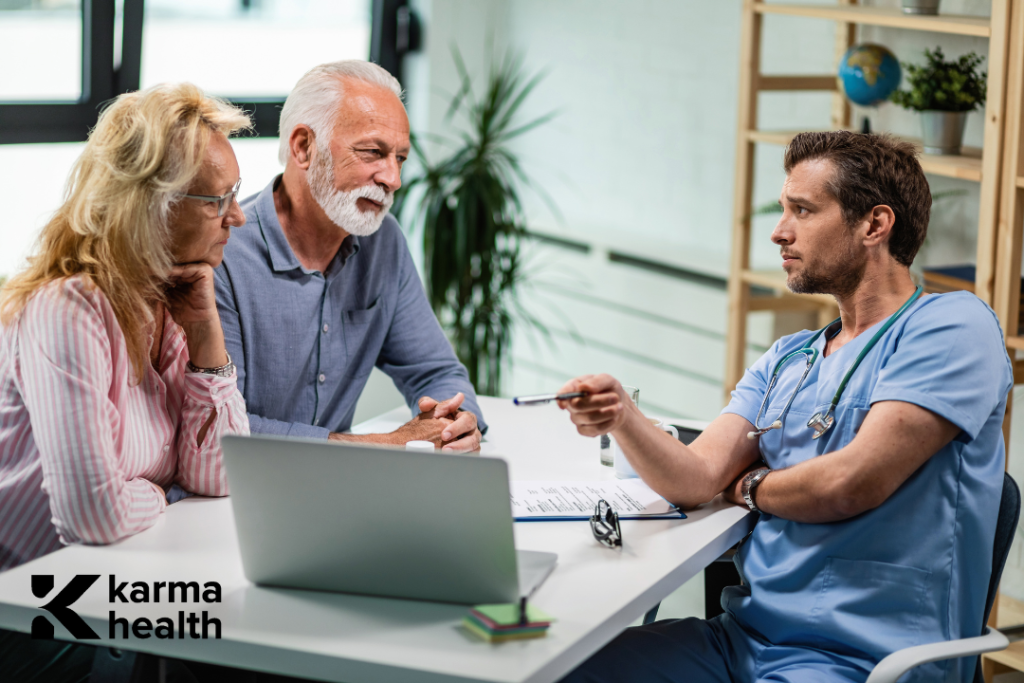 In the modern healthcare landscape, Patient Care Quality isn't just about clinical excellence or the latest medical equipment. It encompasses an integrated approach where multidisciplinary teams work collaboratively to deliver holistic patient care. This integration and collaboration are crucial for private medical practices aiming for sustainable growth. Let's explore how improved collaboration is revolutionizing the realm of patient care quality and fostering medical practice growth.
The Power of Collaboration in Ensuring High-Quality Patient Care
Interdisciplinary Cooperation:

Gone are the days when a patient's health was the sole responsibility of a single physician. Today's healthcare challenges necessitate a team approach, combining the expertise of doctors, nurses, therapists, and even administrators. This interdisciplinary cooperation ensures that patients receive comprehensive care, addressing all their needs.

Integrated Technology: At the heart of improved collaboration lies integrated technology. Platforms that allow seamless sharing of Electronic Health Records (EHRs) mean that every medical professional involved in a patient's care has access to their complete history. This fosters informed decision-making and reduces the risk of errors or omissions.
Streamlined Patient Journeys:

Improved collaboration facilitates smoother patient journeys. From appointment booking to post-treatment follow-up, when teams work together, the patient experience is enhanced, leading to higher satisfaction levels.

Enhanced Problem-Solving:

Collaborative approaches allow medical professionals to pool their expertise. This collective knowledge base is invaluable in tackling complex health issues, ensuring that patients benefit from multi-faceted care perspectives.
Karma Health's Vision for Collaborative Excellence
Karma Health, renowned for its pioneering strategies in the healthcare sector, has always championed the importance of collaboration in enhancing patient care quality. They believe that for private medical practices to truly harness the benefits of collaboration, a harmonized approach encompassing technology, training, and trust is essential.
Technology:

Karma Health provides medical practices with tools and platforms that promote collaborative efforts. From integrated EHR systems to communication platforms, they ensure that teams can interact seamlessly.

Training:

Emphasizing the importance of collaborative care, Karma Health offers training solutions to medical practices. This ensures that teams are not only technologically adept but also understand the ethos of collaborative care.

Trust:

At the core of any collaborative effort lies trust. Karma Health promotes an environment of trust, ensuring that medical professionals can rely on each other's expertise, leading to better patient outcomes.
The Correlation Between Collaboration and Medical Practice Growth
It's no secret that private medical practices that prioritize patient care quality see enhanced growth trajectories. With the healthcare landscape becoming increasingly competitive, practices that offer a collaborative, holistic care approach are the ones that stand out.
Collaborative care not only ensures patient loyalty but also establishes the practice's reputation in the community. Word-of-mouth endorsements from satisfied patients can significantly impact a private medical practice's growth. Furthermore, a collaborative environment often translates to increased professional satisfaction among staff, reducing turnover and fostering a stable, experienced team, which in turn amplifies patient care quality.
Frequently Asked Questions (FAQ)
Why is collaboration in healthcare becoming increasingly important in the modern era?
Collaboration is becoming a cornerstone of healthcare due to the complex nature of patient needs. Patients today often present with multi-faceted health issues that require an interdisciplinary approach. Combining expertise from various medical professionals ensures comprehensive care. Furthermore, with the advancements in medical knowledge and technology, collaboration ensures that all relevant insights are considered when making critical decisions about patient care.
How does Karma Health promote trust within medical teams?
Trust is an integral aspect of collaboration. Karma Health emphasizes the importance of open communication, transparency, and regular team-building exercises. By fostering a culture where medical professionals feel valued and heard, trust is naturally built. Additionally, through consistent training and development programs, teams are equipped to understand and appreciate the role of each member, solidifying trust further.
Are there specific technologies that can enhance collaborative efforts in private medical practices?
Absolutely! Technologies, like integrated Electronic Health Records (EHRs), telemedicine platforms, and specialized communication tools, can significantly enhance collaborative efforts. Karma Health provides and supports the implementation of these technologies, ensuring that medical practices can seamlessly integrate them into their operations.
How does improved collaboration translate to profitability and growth for private medical practices?
Collaboration leads to increased efficiency and reduced errors, which naturally results in cost savings. Moreover, a collaborative approach often results in enhanced patient satisfaction. Happy patients are more likely to return and recommend the practice to others, leading to organic growth. Plus, practices that prioritize collaborative care often have lower staff turnover rates, ensuring a stable, experienced team that further elevates patient care quality and reputation in the community.
How can practices ensure that technology doesn't overshadow the personal touch essential in patient care?
While technology can streamline many processes, the human touch in healthcare remains irreplaceable. It's crucial to strike a balance. Training programs, like those offered by Karma Health, emphasize the importance of interpersonal skills alongside technological adeptness. The goal is to use technology to enhance the patient experience, not replace the personal interactions that form the essence of healthcare.
Are there any challenges to implementing a collaborative approach, and how does Karma Health address these?
Implementing collaboration does come with challenges, primarily around breaking traditional silos and fostering open communication. Resistance to change, especially when integrating new technologies, can also be a hurdle. Karma Health addresses these challenges by providing comprehensive training, promoting a culture of continuous learning, and emphasizing the tangible benefits of collaboration to both medical professionals and patients.
In Conclusion
Improved collaboration isn't merely a desirable aspect of modern healthcare; it's imperative. As the nexus between patient care quality and medical practice growth becomes increasingly evident, private medical practices must invest in strategies and tools that foster a collaborative ethos. For those looking to navigate this landscape, a guiding partner like Karma Health, with its expertise and dedication to collaboration, can make all the difference. If you're ready to redefine patient care quality through enhanced collaboration, call reach out to the experts at Karma Health today.