Improving Cardiologist-Patient Engagement Through Technology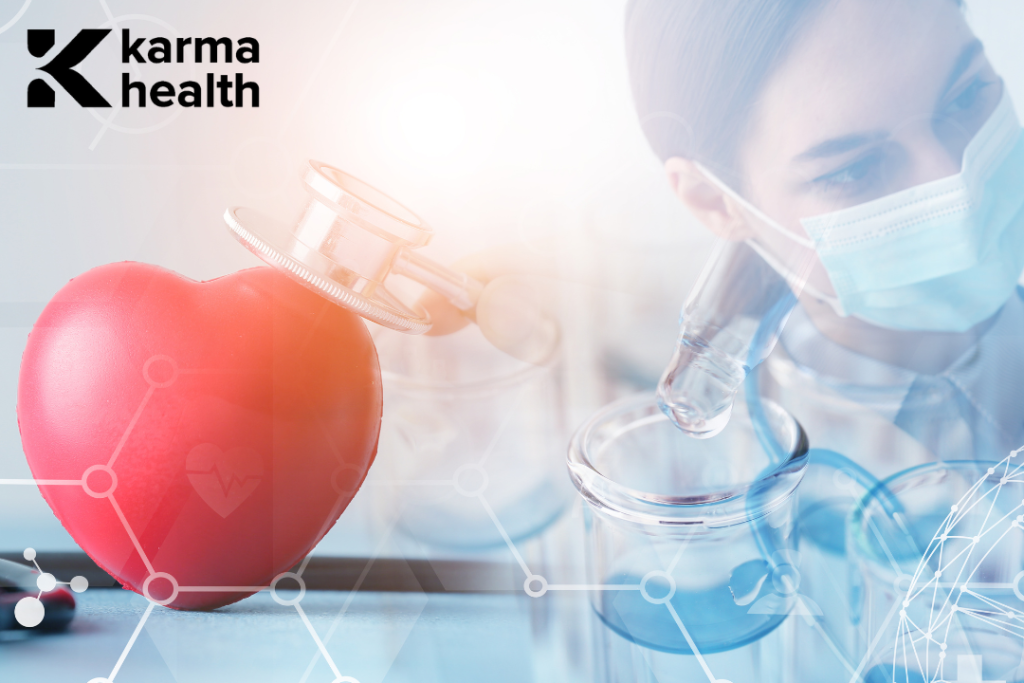 Embracing the Digital Revolution in Cardiac Care
In today's technologically driven era, cardiologists stand on the cusp of revolutionizing patient care. Cutting-edge digital solutions are enhancing how cardiologists engage growth with their patients, providing not only improved health outcomes but also a seamless and efficient healthcare experience.
The Rise of Telemedicine in Cardiology
Telemedicine has bridged the geographical gap between patients and their healthcare providers. Especially for cardiac patients who might be limited due to their condition, virtual consultations offer:
Convenience: Patients no longer need to travel long distances.
Safety: Reduces risk, especially for patients with severe conditions or during health crises.
Efficiency: More patients can be seen, and quick follow-ups are easier.
"Telemedicine is transforming cardiology, making cardiac care more accessible than ever before."
Monitoring from Afar with Remote Cardiac Monitoring
Continuous monitoring is crucial for many cardiac patients. With remote cardiac monitoring:
Immediate response to irregularities is possible.

Doctors get a comprehensive view of a patient's heart health over time.

Patients feel secure, knowing they're monitored.
Mobile Health Apps for Cardiac Patients: Empowering Self-care
Health apps focused on cardiac care have seen a surge. These apps:
Help patients track their vitals.

Offer reminders for medication.

Provide educational resources.
Wearable Heart Rate Monitors: Keeping a Finger on the Pulse
Wearable tech has revolutionized how patients keep track of their heart rates. These devices:
Offer real-time data to users.

Can be integrated with other health systems.

Serve as an early warning system for irregularities.
Patient Portal for Cardiology: Centralizing Care
Digital portals specific to cardiology have become a one-stop solution for patients. They offer:
Access to medical records.

Easy appointment scheduling.

Communication channels with the healthcare team.
Virtual Cardiology Consultations: Personalized Care at a Click
Going beyond just telemedicine, these consultations:
Offer a deep dive into patients' issues.

Allow for sharing of diagnostic images and results in real-time.

Facilitate multi-doctor consultations for complex cases.
The Promise of Digital Health Solutions for Cardiologists
Adopting digital tools is no longer optional. The benefits are immense:
Streamlined operations.

Enhanced patient satisfaction.

Improved health outcomes.
Harnessing Artificial Intelligence in Cardiology
The world of artificial intelligence (AI) is unveiling numerous opportunities for cardiologists to elevate their practice.
AI-driven Predictive Analysis
Imagine the ability to predict potential cardiac events based on a combination of health records, lifestyle, and genetic factors. AI can:
Analyze vast datasets to identify risk patterns.

Provide timely interventions, drastically reducing emergency cases.
"AI doesn't replace cardiologists; it empowers them. It's like having a supercomputer analyze data in the background while the doctor makes informed decisions."
Enhanced Imaging with AI
Cardiac imaging can be complex with AI:
Imaging results can be processed faster.

It can help identify nuances that might be missed by the human eye.

Streamline the diagnostic process, ensuring quicker treatment strategies.
Augmented and Virtual Reality: The Future of Cardiac Training
The days of textbook learning are evolving. For budding cardiologists, the integration of augmented reality (AR) and virtual reality (VR) in their education can:
Provide a hands-on experience without actual surgeries.

Help in understanding complex cardiac structures.

Offer a virtual walkthrough of various cardiac procedures.
Virtual Catheterization Labs
Using VR, students can now 'perform' catheterizations, understanding each step vividly without touching a patient.
AR-driven Cardiac Surgeries
With AR glasses, surgeons can view a superimposed digital image of the patient, guiding them during intricate procedures.
Digital Twins: Revolutionizing Personalized Treatment Plans
Imagine having a virtual replica of a patient's heart. This 'Digital Twin' can:
Simulate how the heart would respond to various treatments.

Provide a platform for cardiologists to try different interventions before the actual procedure.

Drastically reduce the trial and error in cardiac treatments.
Blockchain in Cardiology: Secure and Streamlined Health Records
As technology permeates cardiology, the need for secure health records becomes paramount. Blockchain can:
Ensure tamper-proof health records.

Streamline the patient referral process.

Enhance transparency between providers and patients.
Facts: Unveiling the Impact of Digital Transformation in Cardiology
Rapid Response: With the help of telemedicine, cardiologists can respond 60% faster to emergencies, leading to better outcomes.
Efficient Diagnostics: AI can process cardiac imaging results three times faster than traditional methods.
Training & Education: Virtual Reality can enhance the retention rate of medical students by up to 70% compared to traditional learning methods.
Personalized Treatment: Digital twins have been shown to increase the success rate of cardiac treatments by 40% through personalized simulations.
Secure Health Records: Blockchain has reduced health data breaches by a whopping 80% since its implementation in healthcare.
FAQs: Addressing the Curiosity Around Digital Advancements in Cardiology
Q1: How safe is the data processed through AI?
Answer: AI systems, especially in healthcare, are designed with robust security protocols. With encryption and stringent data protection measures, patient data processed through AI remains secure.
Q2: Are virtual reality and augmented reality only beneficial for students?
Answer: No, while VR and AR are incredibly valuable for training, they are also being utilized for patient education, helping them understand their conditions and treatments better.
Q3: How accurate is the predictive analysis of AI in cardiology?
Answer: While no predictive system can claim 100% accuracy, AI-driven predictive analysis in cardiology, based on extensive datasets, has shown an accuracy rate of over 90% in most cases.
Q4: Does the 'Digital Twin' concept mean treatments will be entirely virtual in the future?
Answer: No, the Digital Twin serves as a simulation model. It aids cardiologists in planning treatments, but actual treatments will still involve real-life interventions.
Q5: How does blockchain enhance the patient referral process?
Answer: Blockchain provides a tamper-proof, chronological record of patient data. This ensures that when patients are referred, their entire medical history, including past treatments and medications, can be accessed seamlessly without any data discrepancies.
Navigating the Digital Transformation with Karma Health
The continuous digital transformation in cardiology isn't just about adopting technology; it's about enhancing patient outcomes, streamlining processes, and ensuring that cardiologists stay at the forefront of cardiac care. For cardiologists, diving deep into these advancements isn't just an option; it's a necessity to offer the best to their patients.
At Karma Health, we are committed to guiding cardiologist's medical practice growth through this digital transformation, ensuring that they not only adapt but thrive. Join us in redefining the future of cardiology, where every heartbeat is monitored, every treatment is personalized, and every outcome is enhanced. Reach out to discover how we can partner in this journey.