Master 2024's Patient Engagement Software: Essential Do's and Don'ts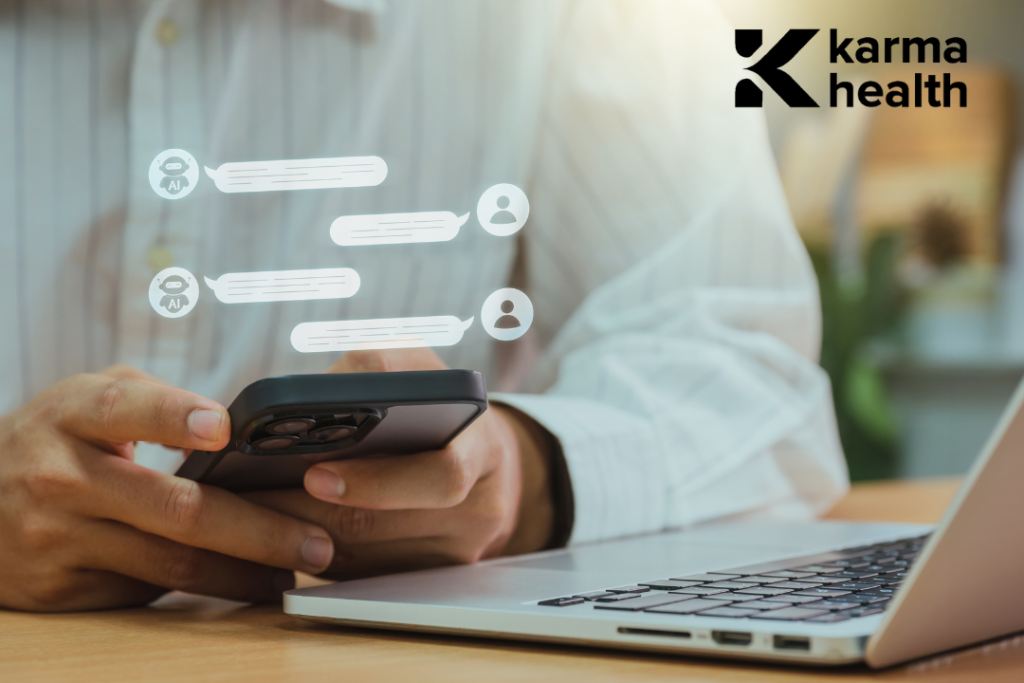 Empowering Healthcare with Informed Software Choices
Patient engagement is more than a buzzword—it's the foundation of effective, modern healthcare. As 2024 unfolds, so does a new array of patient engagement software options. But with choices come challenges. How do you distinguish the transformative from the merely trendy? Let's dive deep. At the heart of patient engagement lies the ability to capture data from a variety of sources—including patient portals, wearables, and electronic medical records—and turn it into actionable insights. By leveraging data-driven decision-making, healthcare organizations are better equipped to deliver personalized care. In addition, the right patient engagement software can help streamline communication between providers and patients, create efficiencies in the care process, and improve patient satisfaction. When considering patient engagement software, it
The Do's of Patient Engagement Software
Understand Your Demographics:
A tool perfect for millennials might not resonate with seniors.

Tailor your software choice to your patient base, ensuring it's user-friendly for them.
Your new software should seamlessly mesh with existing systems—EHRs, billing software, and more.

Ensure compatibility to avoid redundant tasks and ensure smooth workflows.
Patient data is sensitive and sacred.

Opt for platforms with robust encryption, two-factor authentication, and regular security audits.
Engage with both staff and patients to gather feedback about the software.

Tools that might seem perfect in a demo might have real-world hiccups.
The tech world moves fast. Ensure your software provider offers regular updates to stay ahead of the curve.
The Don'ts of Patient Engagement Software
Don't Go for Flashy Over-Functional:
A platform might look sleek but lacks core functionalities. Prioritize features over aesthetics.
Avoid Long-Term Commitments Out of the Gate:
Start with short-term contracts or trials. Once you're certain it's the right fit, then consider longer commitments.
Even the best software can falter if users don't understand it.

Invest in comprehensive training for all staff members.
Avoid Being Closed to Feedback:
Your team might have insights into software nuances that can enhance patient engagement.

Be open to feedback and adjust accordingly.
With smartphones being ubiquitous, ensure your software has a responsive, mobile-friendly version.
The Future is Now: 2024's Promising Patient Engagement Tools
2024 has seen innovations such as AI-driven engagement tools, virtual reality therapy sessions, and real-time health monitoring. These tools not only improve patient outcomes but also elevate their overall healthcare experience. By making informed decisions, your healthcare facility can be at the forefront of this evolution.
Furthermore, there are also emerging technologies that are making healthcare more accessible, secure, and cost-effective. For instance, digital healthcare platforms can enable remote consultation with doctors, nurses, and other health professionals. Patients can also access their medical records and health data at any time, from any device. This ease of access is essential for ensuring better patient engagement. Moreover, blockchain-based platforms are becoming increasingly popular for secure and reliable data storage and transactions. 
Ready to elevate patient engagement to new heights? Connect with Karma Health to discover how our state-of-the-art solutions can revolutionize your patient interactions. Let's shape the future of healthcare together!
The Intersection of AI and Patient Engagement
Artificial Intelligence (AI) is reshaping the world, and healthcare is no exception. AI-driven chatbots for patient queries, predictive analysis for treatment plans, and personalized patient care paths are becoming the new norm in 2024. Karma Health is leading the charge with advanced AI-powered patient engagement solutions. Our technology leverages the latest technologies to maximize the potential of patient interaction. We can help you automate routine tasks, identify trends in patient data, and enable personalized conversations to drive engagement. With our cutting-edge solutions, you can deliver top-notch patient experiences and ensure that every interaction is meaningful and valuable.
Gamifying Health: An Engagement Booster
Introducing game elements into patient engagement software can enhance user interaction. Reward systems for health milestones, virtual health challenges, and interactive health quizzes can make healthcare not just essential but fun.
Telehealth: Bridging Distances
The pandemic underscored the value of telehealth. As we move forward, integrating telehealth features into patient engagement platforms ensures that healthcare is just a click away, no matter the physical distance.
Personalization: The Ultimate Engagement Tool
Patients are more than their symptoms—they're individuals. Software that tailors health plans sends personalized reminders, and offers custom content based on patient preferences and histories can significantly elevate engagement levels.
Analytics: The Unsung Hero
Behind every click, there's a data point. By analyzing user interactions with the software, healthcare facilities can glean insights into patient behavior, preferences, and pain points, allowing them to continually refine and optimize the patient experience.
The Role of VR and AR in Patient Engagement
Virtual Reality (VR) and Augmented Reality (AR) offer untapped potential. From virtual hospital tours to AR-based physiotherapy exercises, these technologies can make patient engagement immersive and interactive.
Holistic Health: The New Paradigm
Mental health is becoming as pivotal as physical health. Engagement platforms that offer meditation sessions, mental health check-ins, and resources can ensure that healthcare is truly holistic.
Feedback Loops: Continuous Improvement
Encourage patients to provide feedback directly through the software. This not only empowers patients but also provides healthcare facilities with direct insights into areas of improvement.
Fascinating Facts: Patient Engagement Software in 2024
By the end of 2024, over 85% of healthcare institutions in developed countries are expected to integrate some form of patient engagement software. This upsurge has been largely influenced by the global push for digital health solutions.
AI-driven patient engagement solutions have seen a whopping 150% growth since 2022. These AI systems help in predictive health analysis, personalized patient care, and even mental health assessments.
Integrations with wearables have skyrocketed in patient engagement software. Currently, 1 in 3 patients in the United States use a health wearable, making real-time health monitoring more accessible than ever.
Telehealth's Impressive Stats:
Telehealth integrations in patient engagement software have seen an exponential growth of 250% since the pandemic began in 2020. Now, nearly 70% of patients prefer online consultations if they circumvent a hospital visit.
Software offering personalization features boasts a 60% higher patient satisfaction rate compared to those that don't. Patients truly value a system that "knows" and caters to them.
The VR and AR Revolution:
Over 20% of patient engagement software introduced in 2024 offers some form of VR or AR feature. This is expected to rise to 50% by 2026 as tech becomes more mainstream.
The Mental Health Integration:
An encouraging trend in 2024 is the focus on mental health. Nearly 40% of new patient engagement software has features related to mental well-being, a number that was just 15% two years ago.
Healthcare facilities that actively use the feedback feature of their software see a 30% higher patient retention rate. This proves that patients want to be heard and acknowledged.
As patient engagement software becomes essential, there's a simultaneous rise in cybersecurity investments. It's estimated that by 2025, healthcare institutions will spend over $10 billion on cybersecurity, specifically for patient engagement platforms.
Gamified health challenges and milestones in software are not just fun, but also effective. Such features have seen a 200% increase in user engagement, turning healthcare into an engaging experience.
Thinking of integrating state-of-the-art patient engagement software? Or refining your existing one? Let the leading Medical Practice Marketing Agency Karma Health guide you. With our expertise and insights, we can ensure your healthcare facility is at the pinnacle of patient engagement. Dive into the future with confidence. Connect today or call us at (954) 710-9100.