Optometry Practice Marketing: Unleash Digital Platforms for Explosive Growth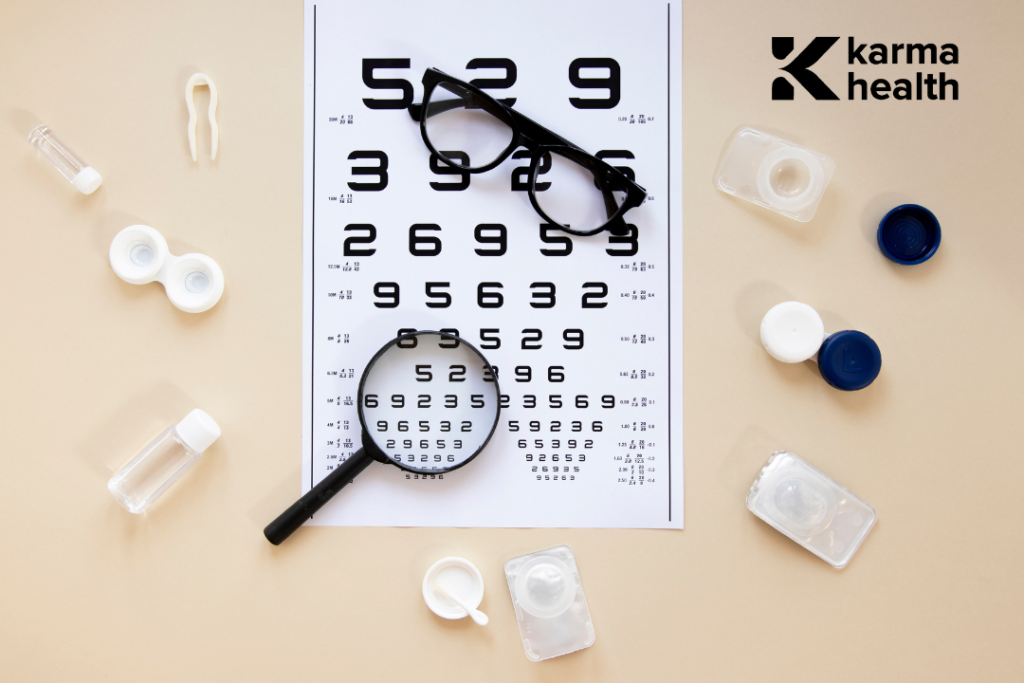 Amplifying Your Optometry Practice's Presence Online
In today's healthcare landscape, optometry practices are competing not just on the quality of care but also on the visibility and accessibility that they offer to potential patients. The field is crowded, and standing out from your competitors has never been more essential. And what better way to do that than by harnessing the power of digital marketing? In this blog post, we'll dive into a range of strategic actions, tailored for optometrists, that leverage various online platforms for sustainable optometry practice growth.
Understand Your Target Audience to Optimize Strategy
In the world of marketing, nothing is more important than understanding your audience, and this is particularly true for specialized fields like optometry. The healthcare needs, preferences, and behaviors of your potential patients will guide your entire marketing strategy. You need to have a deep understanding of various factors such as age demographics, geographical locations, and common eye health issues they experience. Creating detailed patient personas can be an incredibly effective way to target your digital marketing strategies more accurately.
Harnessing the Power of SEO for Enhanced Visibility
The relevance of Search Engine Optimization (SEO) in digital marketing cannot be overstated. Potential patients are out there right now, looking for optometry services using search engines. To get your practice in front of them, you need to rank high on the search result pages. That's where SEO comes into play. Researching and implementing keywords related to optometry like "Optometry marketing strategies," "Digital marketing for optometrists," and "Optometry SEO techniques" will improve your search engine ranking, making your practice more visible to people who need your services.
Content Marketing: Becoming an Authority in Optometry
Another valuable tool in your digital marketing toolkit is content marketing. Offering insightful, helpful, and timely articles, videos, or infographics about eye health not only provides value to prospective and existing patients but also establishes you as an authority in the field. Topics can range from preventive eye care measures to the latest technological advancements in optometry, giving you a broad canvas to display your expertise and draw in a bigger audience.
Social Media Engagement: A Two-Way Communication Channel
Social media platforms like Facebook, Instagram, and Twitter offer unique opportunities for customer engagement. You can share updates, post informative content, and even offer time-sensitive promotions, but it's not just about broadcasting messages. Social media enables two-way communication, allowing you to understand your patient's concerns, preferences, and feedback, which can be invaluable for your practice's continuous improvement and growth.
Telemedicine: The Future of Optometry Practice
With the advent of telehealth platforms, optometry practices have a golden opportunity to offer their services beyond the confines of physical locations. Telemedicine can be an excellent addition to your suite of services, especially for follow-up appointments or consultations that don't require hands-on treatment. This technology allows you to consult with patients from the comfort of their homes, widening your reach and providing a convenient alternative for those unable to visit in person.
Telehealth can not only improve patient satisfaction but can also significantly reduce no-show rates—an essential factor for sustainable growth. Make sure to utilize secure, HIPAA-compliant platforms when offering this service to ensure patient data protection. By adding this feature, your practice will not only stay ahead of the curve but also meet the needs of an increasingly digital-savvy patient base.
Email Marketing: An Ongoing Conversation with Your Patients
One of the most underrated yet effective digital marketing channels is email. Sending well-crafted, targeted email campaigns to your patients can be an excellent way to keep them informed and engaged with your practice. Whether it's discussing new treatment options, offering exclusive promotions, or sharing patient success stories, a regularly scheduled email can serve as an ongoing conversation that keeps your practice at the top of their minds.
Mobile Marketing: Reaching Patients On-the-Go
In today's fast-paced world, most people access information via their smartphones. This means your optometry practice needs a robust mobile marketing strategy to capture this audience. From ensuring that your website is mobile-friendly to sending out SMS appointment reminders, your ability to engage patients on their phones can significantly influence your practice's growth. Mobile marketing should not be an afterthought; it should be a key element in your digital strategy. A streamlined mobile experience can make the difference between a patient choosing your practice over a competitor's.
Video Marketing: Building Patient Trust Before the Visit
Let's face it; no one enjoys medical visits. However video content can help alleviate the fears and questions your potential patients might have about eye exams or treatments. By offering virtual tours of your clinic, explaining common procedures in simple terms, or sharing patient testimonials, you build a layer of trust even before the patient steps into your clinic. This rapport is vital for patient retention and referral, contributing to sustainable growth for your practice.
Customer Relationship Management (CRM): A Data-Driven Approach to Growth
Many practices overlook the importance of customer relationship management (CRM) systems in healthcare, yet these tools are indispensable for tracking patient interactions and personalizing your marketing efforts. Through effective CRM, you can pinpoint what makes your patients tick: their healthcare needs, their communication preferences, and the types of content they engage with most. Using this data, you can make smarter marketing decisions and offer more relevant, targeted information, significantly enhancing patient satisfaction and loyalty.
Online Reviews: Turning Patients into Advocates
Online reviews can make or break your digital reputation. Encourage satisfied patients to share their positive experiences on review sites and social media platforms. This word-of-mouth marketing is incredibly effective and lends an air of authenticity that money can't buy. Ensure to monitor these reviews closely, and take the opportunity to respond—both to positive and negative feedback. It shows that you value customer opinions and are committed to improving your services, a key factor for long-term growth.
The Road Ahead for Optometry Practices in the Digital Age
The digital landscape is continually evolving, and optometry practices need to adapt to stay ahead. By employing a multifaceted digital marketing strategy that incorporates SEO, content marketing, mobile optimization, video marketing, and data analytics, your optometry practice is not just poised for growth but sustainable success. These strategies and more form a comprehensive blueprint for how your optometry practice can grow and flourish in this digital age.
Don't hesitate to contact us at Karma Health for a tailored digital marketing plan designed to skyrocket your practice's growth. Our team of experts is committed to delivering results that exceed your expectations. The digital future waits for no one. Take the first step today toward transforming your optometry practice into a powerhouse of patient care and business success.