How the P2P Methodology Revolutionizes Private Medical Practices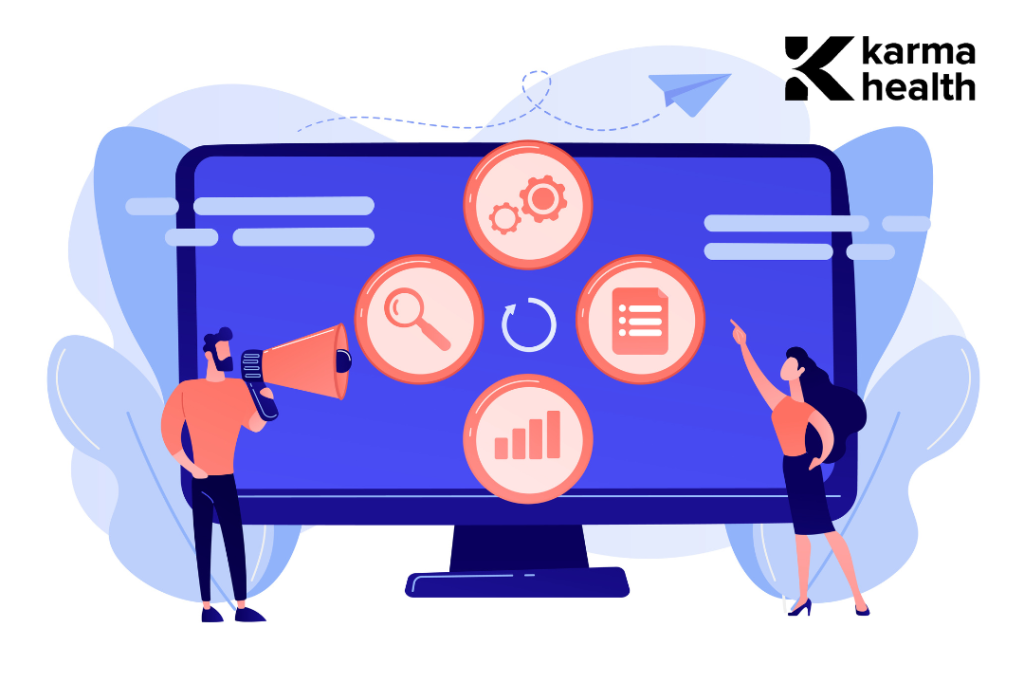 Navigating the Future of Healthcare with Karma Health's Path to Profitability
In today's rapidly evolving healthcare landscape, private medical practices face numerous challenges. From increasing competition to changing patient expectations, medical practices constantly grapple with the pressure to remain profitable while delivering top-tier patient care. Enter the Path to Profitability (P2P) methodology, an innovative approach that promises to transform the face of private healthcare. Specifically, Karma Health's Path to Profitability shines a spotlight on modern strategies to help practices navigate these turbulent waters.
The Genesis of the P2P Methodology
At its core, the P2P methodology is built on a foundation of understanding the intrinsic challenges medical practices face and offering actionable solutions. By emphasizing the integration of technology, streamlining operations, and patient-focused care, the P2P approach promises not just profitability but sustainable growth. The brainchild of Karma Health, this methodology is backed by decades of experience in fostering successful businesses.
The P2P (Path to Profitability) methodology wasn't simply a spontaneous creation but was born out of the observation of consistent challenges that many medical practices faced in the modern healthcare ecosystem. The healthcare sector, particularly private medical practices, has always been in a delicate balancing act of maintaining patient care quality while ensuring sustainable profit margins. This balance becomes even more crucial in today's consumer-driven market.
Historically, private medical practices have been the backbone of the healthcare system. However, with the advancement in medical technology and the increasing demands from patients for top-tier services, many practices found themselves at a crossroads. They needed to invest in the latest technologies, streamline their operations to ensure the best patient care, and still maintain profitability. With these rising challenges came the inception of the P2P methodology.
Karma Health's founders recognized early on that for medical practices to truly thrive in this new age of healthcare, a seismic shift in approach was required. They identified common issues, such as operational inefficiencies, disjointed patient care pathways, and underutilized marketing strategies. Drawing from decades of experience in business growth and leveraging digital transformations, they crafted the P2P methodology. This approach uniquely combined innovative technological solutions with refined business strategies, all tailored for the healthcare sector.
But it wasn't just about technology or digital marketing. At its heart, the P2P methodology was about understanding the pulse of the medical practice. It delved deep into the psyche of the patient-provider relationship, identifying areas where technology could enhance human interactions rather than replace them.
As private medical practices across the board began to implement the Path to Profitability, they soon realized its transformative power. They could now make data-driven decisions, optimize patient care processes, and create an online presence that drew in new patients while keeping existing ones engaged. The result? An impressive increase in profitability, patient satisfaction, and the overall growth and sustainability of their practice.
Why Medical Practices Need P2P
Private medical practices, despite their crucial role in the healthcare system, often lack the tools to attain their operational and financial goals. The market's consumer-driven nature has underscored the necessity for practices to adapt and evolve. The Path to Profitability methodology offers medical practices the perfect tool to:
Achieve Profitability Goals: At its heart, the P2P approach is all about driving profitability. By focusing on efficient workflows, technology integration, and multi-channel marketing, practices are better equipped to boost their bottom line.
Expand Operational Horizons: The P2P methodology not only emphasizes profitability but also the expansion to new locations. By uncovering redundancies, streamlining patient journeys, and removing operational inefficiencies, practices can replicate their success across multiple locations.
Key Components of the P2P Approach by Karma Health
Karma Health's Path to Profitability is not just a concept—it's a holistic approach that encompasses various facets of running a medical practice:
Operational Efficiency

: From software integrations to workflow automation, the focus is on ensuring the practice operates like a well-oiled machine. By implementing call tracking & recording software and optimizing call center & chat services, practices can enhance patient interactions and streamline administrative processes.

Marketing Services: In the digital age, a strong online presence is non-negotiable. The P2P methodology emphasizes multi-channel integration, including SEO, PPC, and automated campaigns, ensuring that medical practices reach their target audience effectively.
Real State

: Expansion is a crucial aspect of the P2P approach. With services like site selection, negotiation, budgeting, and turn-key project management, practices are empowered to grow and reach new patient bases.

Patient Experience Technology

: At the end of the day, healthcare is all about the patient. The P2P methodology integrates patient engagement software, outcome management tools, and innovative solutions for staffing & training, ensuring patients always come first.
The Karma Health Difference
It's one thing to understand the principles of the Path to Profitability and another to implement them. This is where Karma Health steps in. With its unique blend of proprietary business growth methodologies and hands-on experience, Karma Health ensures that medical practices don't just understand the P2P approach—they live it. By offering actionable insights, clear execution roadmaps, and robust support, Karma Health is truly revolutionizing private medical practices.
Frequently Asked Questions (FAQ)
What is the primary objective of the P2P methodology?
The P2P (Path to Profitability) methodology focuses on assisting private medical practices in achieving their goals for profitability, enhancing patient care quality, and ensuring operational sustainability.
How does the P2P approach differ from other growth strategies in the healthcare sector?
Karma Health's P2P approach is a holistic blend of technology, streamlined operations, and patient-focused strategies. Unlike traditional methods, it addresses all aspects of a medical practice from operational efficiencies to patient engagement.
Is the P2P methodology suitable for all sizes of medical practices?
Absolutely. Whether you're a small clinic or a multi-location practice, the principles of the P2P methodology can be tailored to suit your specific needs and challenges.
How does technology factor into the P2P approach?
Technology plays a pivotal role in the P2P methodology. From patient engagement software to real-time analytics & reporting, the right tech solutions can significantly optimize workflows and enhance patient care.
How can I start implementing the Path to Profitability in my practice?
Reaching out to Karma Health is the first step. Their team of experts will provide an audit of your practice, identifying opportunities and solutions tailored for your business process improvement.
Conclusion
In an era where adaptability is the key to success, the Path to Profitability methodology emerges as a beacon for private medical practices. With its emphasis on sustainable growth, patient-centric care, and operational excellence, the P2P approach, especially as championed by Karma Health, promises a brighter, more profitable future for medical practitioners everywhere.
If you are a medical practitioner looking to transform your practice and embrace the future of healthcare, reach out to Karma Health and discover how the Path to Profitability can shape your success.