Strategies for Dentist Practice Growth: Beyond the Basics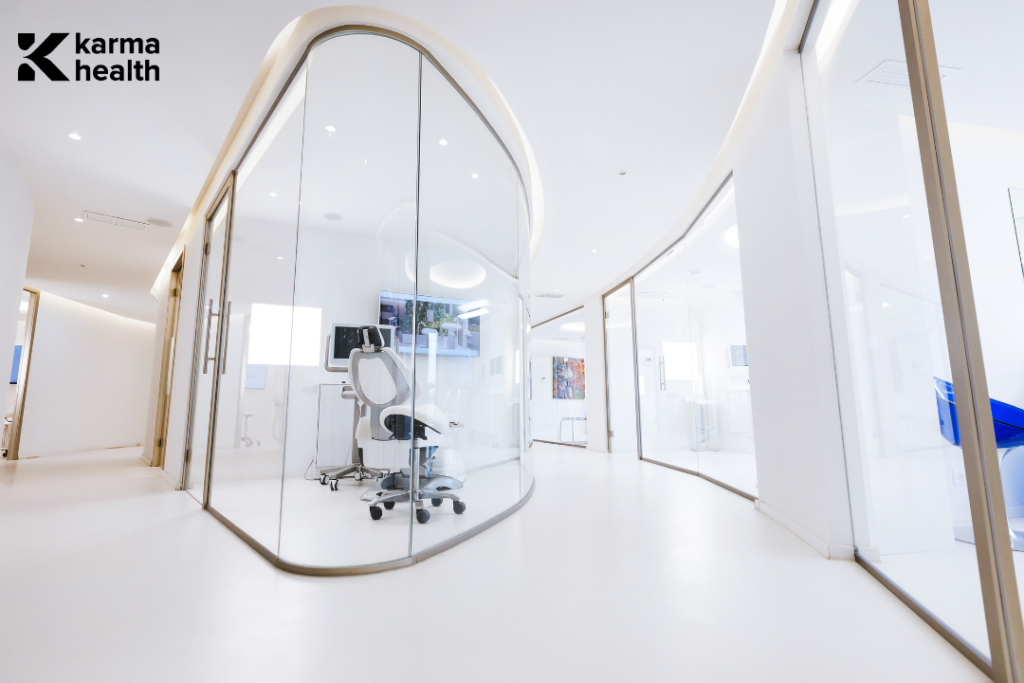 Navigating the Landscape of Advanced Dental Practice Growth in 2023
In today's rapidly changing healthcare environment, dental practices must adapt and evolve to meet the complex needs of modern consumers. This article dives deep into the essential elements for dental practice growth, focusing on advanced strategies that leverage the latest Dental Marketing Trends of 2023.
Dental Marketing Trends 2023: What's New?
Marketing is at the heart of any growth strategy. In 2023, some key trends redefine how dental practices should market themselves:
Virtual Consultations: In a post-COVID world, offering virtual consultations can set your practice apart.
Voice Search Optimization: As smart speakers become ubiquitous, optimizing for voice search is critical for local practices.
Social Media Engagement: Gone are the days when a static website was enough; today, your practice needs a strong and interactive social media presence.
Advanced Dental Practice Growth: The P2P Approach
Karma Health has coined the term P2P (Path to Profitability), a proven growth program encompassing a comprehensive audit of the six business components of your practice, offering actionable insights. By implementing digital transformation, improved cross-functional collaboration, and business intelligence, Karma Health has created a blueprint for sustainable and profitable dental clinic growth.
Dental Practice Expansion Strategies: Think Long Term
When contemplating expansion, a long-term strategic plan is crucial. Here are some strategies to consider:
Franchising: After reaching a certain scale, consider converting your individual practice into a franchise.
Partnerships: Forming alliances with other healthcare providers can give you a competitive edge.
Multi-Specialty Practices: Incorporating various specialties under one roof can attract a broader patient base and offer cross-referral opportunities.
Profitable Dental Clinic Growth: It's About Efficiency and Engagement
To achieve maximum profitability, your dental practice should focus on two key areas:
Operational Efficiency: Investing in the latest clinic scheduling software can streamline appointments, reduce administrative overheads, and improve patient experience.
Patient Engagement: Utilizing advanced patient engagement software can help in sending timely reminders, educational content, and personalized offers, thereby increasing patient retention and lifetime value.
Innovative Dentistry Business Growth: The Role of Technology
Staying ahead in the competitive landscape of dental care requires an innovative approach, and technology plays a significant role here:
Teledentistry: Expanding your services to remote consultations can tap into a new patient base.
AI-based Analytics: Use AI to analyze patient data for improved care and targeted marketing.
Blockchain for Record-keeping: This is an emerging trend that promises to make patient records more secure and transparent.
Growing Your Dental Practice: A Summary
Growing your dental practice requires more than just clinical excellence; it needs a well-thought-out business strategy. Whether it's leveraging the latest dental marketing trends, implementing advanced growth methodologies like Karma Health's P2P, or utilizing the latest technology for innovative business practices, the path to profitable dental clinic growth is multifaceted.
Holistic Patient Care: The New Buzzword in Profitable Dental Clinic Growth
With the shift in healthcare toward a more patient-centric model, it's essential to view patient care from a holistic standpoint. Holistic patient care goes beyond the dental chair:
Personalized Treatment Plans: Utilizing AI and machine learning algorithms can help create more personalized treatment plans, thereby increasing treatment efficacy and patient satisfaction.
Aftercare Services: Providing comprehensive aftercare services such as follow-up reminders, satisfaction surveys, and educational content can greatly enhance patient loyalty.
A Deep Dive into Operational Efficiency: The Cornerstone of Success
Operational efficiency may sound like business jargon, but it has concrete implications for a dental practice. Implementing automated tools for appointment reminders, invoicing, and patient feedback collection can significantly free up your staff's time, allowing them to focus on patient care. The P2P methodology developed by Karma Health ensures:
Seamless Workflow Automation: A smooth operational workflow is imperative for scaling your practice. This involves process mapping, identifying bottlenecks, and creating automation to eliminate them.
Real-Time Analytics & Reporting: To make informed decisions, having real-time data is crucial. Karma Health's advanced analytics tools offer a birds-eye view of your operations, helping in swift decision-making.
Marketing Services: The Multi-Channel Approach
Your marketing strategies need to be as diverse as the patients you serve. A multi-channel approach allows you to connect with potential patients wherever they spend their time, be it on social media, search engines, or industry-specific forums. Here's how Karma Health takes it up a notch:
Automated Campaigns: Email automation, combined with targeted SEO and PPC campaigns, can lead to a higher conversion rate.
Social Media Marketing: Regularly updating your social media channels with high-quality content and patient testimonials can be a game-changer.
Geographical Expansion: Scaling Horizontally
For practices looking to grow, geographical expansion can offer immense opportunities but comes with its share of challenges, such as regulatory compliance and market research. Karma Health's team of experts uses in-depth demographic, business, and healthcare data analysis to:
Site Selection: Choose optimal locations based on a multitude of factors, including patient demographics and competition.
Turn-key Project Management: Karma Health provides a complete project management solution from site selection to construction, taking the hassle out of expanding your practice.
Staffing & Training: The Often Overlooked Aspect
The quality of your staff plays a significant role in patient experience and satisfaction. Investing in ongoing training and development can yield significant long-term benefits:
Skill Development: Regular workshops and training sessions to keep your team updated on the latest dental techniques and patient care methods.
Soft Skill Training: Training your staff in areas like communication and empathy can go a long way in enhancing the patient experience.
Conclusion: How Karma Health Can Help
At Karma Health, we specialize in aiding dental practices to navigate the complexities of modern business operations. Our P2P methodology provides a clear roadmap for execution, offering solutions for business process improvement and powerful data insights. If you're looking to grow your dental practice efficiently and profitably, we invite you to explore our comprehensive range of services designed to take your practice beyond the basics.
Incorporate these advanced strategies into your dental practice for long-term growth and profitability. Reach out to us at Karma Health for customized solutions that align with your unique business needs.