Unlock The Secrets: Boost Your Cardiology Profit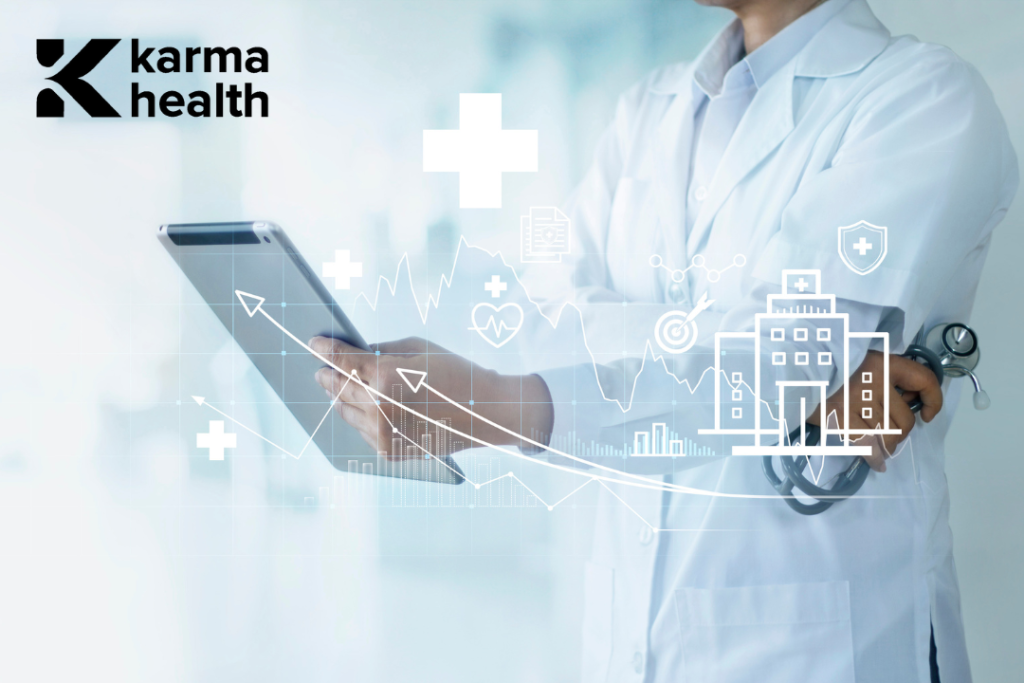 Expanding Cardiology Practice Growth with Strategic Management
Every cardiology clinic aspires for growth – not just in the number of patients but in its overall profitability and reputation. But with the medical field becoming increasingly competitive, how can a cardiology practice truly set itself apart? By focusing on effective cardiology business strategies and revenue optimization. Let's break this down. One of the most important strategies for cardiology practice growth involves finding ways to differentiate your clinic from competitors. This can be done by offering additional services or treatments that are not available elsewhere. Additionally, developing relationships with key referral sources, such as primary care physicians, can help to increase patient referrals.
Another key strategy for practice growth is to analyze patient data and use it to create targeted marketing plans. This will help to drive more patients to your clinic and increase its profitability. Additionally, it
Steps to Boosting Cardiology Practice Growth
Use advanced diagnostic and treatment tools to enhance patient care.

Integrate electronic health record (EHR) systems for efficient cardiology practice management.
Effective Marketing and Outreach:
Leverage digital marketing, including SEO, to attract more patients online.

Host community heart health workshops or webinars to position your practice as a trusted local resource.
Introduce niche cardiological services that are in demand but not widely available in your vicinity.

Consider partnering with other medical specialists to offer comprehensive care packages.
"Profitability doesn't happen by chance. It's the result of strategic decisions made consistently."
Keys to Cardiology Clinic Profitability
Efficient Resource Management:

Optimize appointment scheduling to reduce patient waiting times.

Regularly maintain and update medical equipment to avoid costly repairs.

Revenue Cycle Management:

Ensure timely billing and employ effective strategies for collecting outstanding payments.

Opt for revenue optimization for cardiologists by bundling services or offering loyalty discounts.

Expand Telemedicine Services:

Cater to patients who are distant or prefer online consultations.

This can also reduce overhead costs for your clinic.
Avoid These Common Pitfalls
Don't Neglect Staff Training:

A well-trained staff can significantly improve patient experience, which in turn boosts reputation and growth.

Regular workshops and seminars can keep your team updated with the latest in cardiological care.

Avoid One-Size-Fits-All Approaches:

Customize care plans for each patient. Personalized care often results in better health outcomes and patient loyalty.

Don't Overextend Financially:

While expanding and updating is important, ensure that you're making financially sound decisions to maintain healthy cash flow.
Empowering Your Cardiology Practice
By embracing modern cardiology business strategies, focusing on continuous improvement, and prioritizing both patient care and operational efficiency, unlocking profitable growth is not just possible—it's inevitable.
Looking to transform your cardiology practice's growth trajectory? Connect with Karma Health for tailor-made solutions that resonate with your clinic's unique needs. Let's redefine cardiology success together!
Harnessing Data for Improved Decision-Making
In today's digital age, cardiology practice management systems offer a plethora of data. Analyzing this data can provide insights into:
Patient demographics and preferences.

Peak consultation times.

Common health issues.
By understanding these patterns, you can make informed decisions about service offerings, marketing campaigns, and operational hours.
Building a Brand: More than Just Healthcare
Branding isn't just for the commercial sector. Building a strong brand for your cardiology clinic can:
Foster trust within the community.

Differentiate your clinic in a saturated market.

Create an emotional connection with patients.
Work on creating a memorable logo, an engaging website, and a consistent online presence.
Engaging with the Next Generation
Young adults might not be your primary demographic now, but they soon will be. Engaging with them early on can ensure sustained growth. Consider:
Collaborative health apps.

Informative webinars on heart health.

Engaging social media campaigns targeting younger audiences.
Collaborative Partnerships for Comprehensive Care
Consider forging partnerships with specialists in related fields, such as dieticians, fitness trainers, or mental health professionals. Offering comprehensive care packages can:
Provide holistic care to patients.

Increase your clinic's service offerings and, subsequently, revenue streams.
Patient Feedback: The Goldmine Often Ignored
Actively seek out and act upon patient feedback. Not only can this improve your services, but it also shows patients that you value their input, fostering loyalty.
"The best businesses are built on open ears."
Intriguing Cardiology Facts
Surprising Statistic: Did you know that the heart beats about 100,000 times a day? That's over 35 million times in a year!
Worldwide Trends: According to the World Health Organization, cardiovascular diseases are the number one cause of death globally. More people die from them than from any other cause.
Rapid Response: The average heart pumps 70 milliliters of blood per beat. This means it pumps about 5 liters of blood every minute or nearly 7,200 liters every day!
The Silent Risk: Nearly half of the adults in the United States have hypertension, a leading risk factor for heart disease, but many don't even know they have it.
Digital Dominance: With the surge in telehealth, a study showed that more than 60% of patients prefer online consultations if it means avoiding a hospital visit.
Frequently Asked Questions (FAQs)
How can patient engagement software enhance my cardiology practice's operations?
Patient engagement software streamlines appointment bookings provides telehealth options, offers automated reminders, and collects patient feedback. This not only enhances operational efficiency but also improves patient satisfaction.
What's the significance of branding for a cardiology clinic?
Branding fosters trust within the community, differentiates your clinic in a competitive market, and creates an emotional connection with patients. A strong brand can attract and retain more patients.
Can patient feedback truly impact the growth of my practice?
Absolutely! Actively seeking and acting upon patient feedback can significantly improve your services. It shows patients that their opinions matter, fostering loyalty and positive word-of-mouth recommendations.
How do partnerships with other specialists benefit a cardiology practice?
Collaborative partnerships provide holistic care to patients, addressing not just their cardiac needs but overall well-being. It can increase service offerings, enhance patient satisfaction, and open additional revenue streams.
With the advancements in cardiology, is digital marketing still relevant?
Yes, digital marketing is more relevant than ever. As cardiology advances, it's crucial to inform and educate potential patients about new treatments, technologies, and practices. Digital platforms offer the perfect medium to reach a wide audience efficiently.
Want to delve deeper into how these facts and strategies can be a game-changer for your cardiology practice? Reach out to Karma Health for bespoke solutions and strategies tailored to your clinic's unique requirements. Your success is just a consultation away. Get started now!
Exploring Global Best Practices
The field of cardiology is ever-evolving. By keeping an eye on global trends, studies, and best practices, your clinic can stay ahead of the curve, offering the most updated and effective treatments to patients.
Eager to see unprecedented growth in your cardiology practice? Don't leave it to chance. Let Karma Health guide your growth journey with strategic insights and actionable steps. Dive into the future of cardiology with confidence. Reach out today by contacting us or calling us at (954) 710-9100.