Dermatology Industry Highlights
For The Physician Practice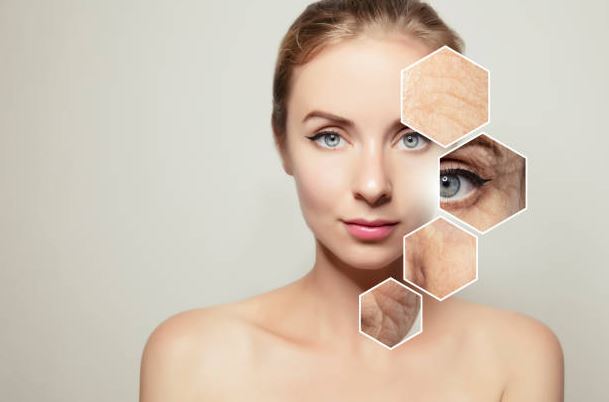 Dermatology Industry Highlights
Need to understand dermatology industry highlights? Informatively, here are some data that may help your dermatology physician practice with its marketing strategy. And, Karma Health, as your growth partner, helps drive strategy to fuel dermatology marketing and physician practice growth.
In 2020, the global dermatology market size showed a valuation of $19,974.3 million.
Projections see the market reaching $59,309.3 million by 2030.
Over 2021 – 2030, the market is expected to see an 11.5 percent CAGR (compound annual growth rate)
Around 106,110 new melanoma cases are diagnosed in the U.S. every year, according to the American Cancer Society in 2021.
Skin cancer is the most common cancer in the U.S. in 2021, stated the American Academy of Dermatology.
Rising prevalence of acne among younger people brings this demographic into dermatology practices.  The American Academy of Dermatology observes that around 85% of people aged 12 to 24 years have minor acne.
Dermatology Industry And Physician Practice Challenges

Based on research and growth projections, the dermatology physician practice needs consistent and high-quality marketing. In particular, dermatologists must be diligent about protecting the patient base from erosion. The market indicates a higher number of medical spas and other physician specialities offering similar, yet ancillary, services.
Always a top-line challenge, patient retention needs to be front and center. To that end, Karma Health steps in to develop the growth and sustainability strategy for the dermatologist and other providers on staff.
Dermatology Physician Practice Opportunities
Throughout the dermatology industry, we see pharmaceuticals highlighting the growth curve with many new products under development. This product research for additional ways to treat skin disorders, helps dermatologists serve their patients with improved  treatment outcomes.
Among an aging population, skin cancer is the most prevalent, especially in the North American market and demographic. Services associated with diagnosis and treatment of skin cancer, understandably, are most needed by these patients.
Marketing the Dermatology Physician Practice with Karma Health
Karma Health, a growth partner to physician practices, offers medical practice growth services to dermatologists throughout the country. We invite only one dermatology physician from each state to work with us.
This exclusivity ensures that each physician practice receives targeted marketing services and professional attention. At the top of our list, our goal is to grow your practice, sustain that growth and help you expand. To that end, our qualified team of marketers, financial advisors, growth strategists, and commercial real estate, construction and design experts serve you.
We'll deliver the frontline customer experience for your practice with automation. What's more, we will focus on the back-end digital marketing aspects to fix and grow your business.
The goal is to enhance your customer experience. To realize that goal, we offer technology applications and proven automated services based on our partnership with a health technology leader.
Our digital marketing services, powered by our parent company with nearly 20 years in this space, bring your dermatology practice to life. Basically, we own a proprietary algorithm that adjusts with every Google algorithm change. Our primary focus on your growth goals comes to life with comprehensive growth strategy solutions.
What is Dermatology?

Dermatologic physicians manage various diseases associated with the skin. Those may include acne, atopic dermatitis, skin cancer, or psoriasis. Dermatologists receive medical training in the specialty associated with hair, skin and nails. The American Academy of Dermatology reports that a dermatologist treats around 3,000 skin-related diseases. Surprisingly, or not so surprisingly, an individual will need a dermatologist through life's journey for common skin conditions.
Growth Forecast For Dermatology Market
Basically, in the dermatology industry, North America delivers the biggest share of the dermatology market, as measured in 2020. Expectantly, dermatology industry growth will dominate. Much of this growth is oriented to the  prevalence of acne in more and more patients, primarily teens and young people.
Contact Karma Health for Dermatology Physician Practices Growth
What's more, topical, pharmaceutical products that address skin issues have more approval to enter the market. With additional key players plying their expertise in R&D, the strengthening dermatology market holds positivity for the healthcare sector in the coming years. Karma Health brings the expertise to approach growth strategies for Dermatology Physician practice operations