Evolution of Outcome Management Software in Healthcare: Empowering Data-Driven Decisions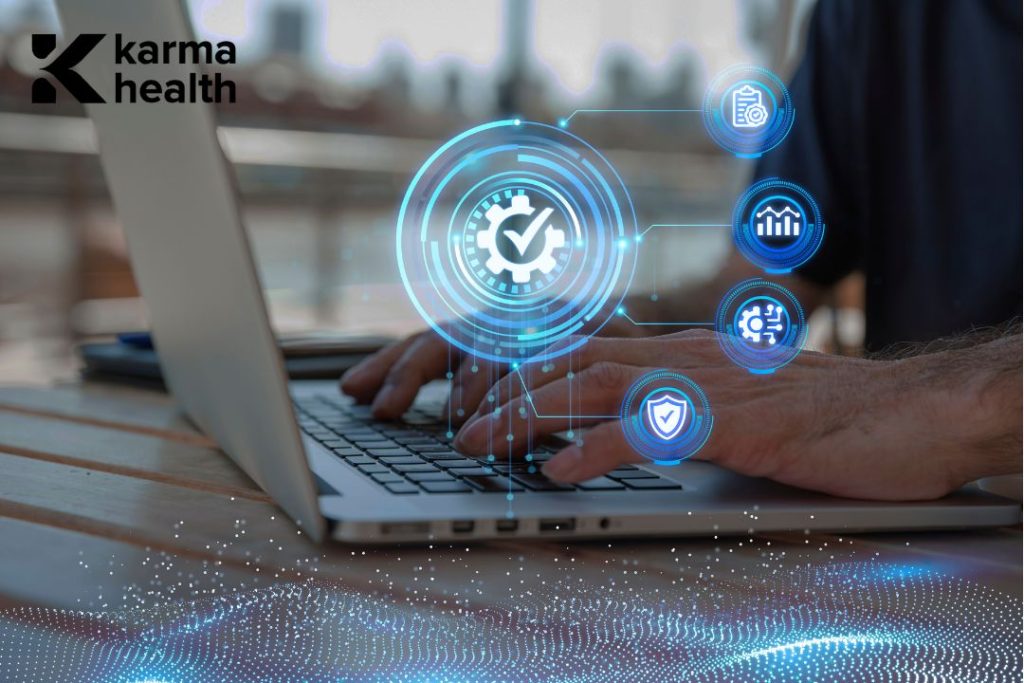 Evolution of Outcome Management Software in Healthcare
In the rapidly advancing landscape of healthcare, data-driven decision-making has become the cornerstone of efficient and effective patient care. Outcome Management Software has emerged as a pivotal tool in this quest, enabling healthcare professionals to track, measure, and analyze patient outcomes with precision and speed. This blog post delves into the history of Outcome Management Software, its transformative impact on healthcare, and how organizations like Karma Health are leading the charge in utilizing this technology to enhance patient outcomes.
The Genesis of Outcome Management Software
The roots of Outcome Management Software can be traced back to the early 1990s when healthcare providers recognized the need to move beyond traditional paper-based record-keeping. Seeking a more systematic approach to tracking patient outcomes, early adopters began experimenting with digital solutions. These rudimentary software systems laid the foundation for what would later become sophisticated Outcome Management Software.
Advancements in Outcome Tracking and Analysis
As the demand for outcome tracking grew, so did the capabilities of the software. By the turn of the millennium, Outcome Management Software had evolved significantly, encompassing comprehensive features such as real-time data tracking, outcome measurement, and performance analysis. The software's integration with Electronic Health Records (EHR) systems further bolstered its utility, streamlining data collection and facilitating seamless communication across healthcare teams.
The Convergence of Outcome Measurement and Management
The 2010s marked a pivotal period in the history of Outcome Management Software. Driven by an increasing emphasis on value-based care, healthcare providers sought ways to not only measure patient outcomes but also manage them effectively. This led to the integration of outcome measurement and management functionalities within a single, cohesive software platform.
The Role of Karma Health in the Outcome Management Revolution
Amidst this transformative era, Karma Health emerged as a trailblazer, providing cutting-edge Outcome Management Software tailored to the needs of modern healthcare organizations. By focusing on user-friendly interfaces, seamless data integration, and advanced analytics, Karma Health has empowered healthcare providers to harness the full potential of outcome data to drive improvements in patient care.
Benefits and Impact of Outcome Management Software
The adoption of Outcome Management Software has ushered in a myriad of benefits for the healthcare industry. Some of the notable advantages include:
Enhanced Decision-making: Outcome data enables healthcare professionals to make informed, evidence-based decisions, leading to better patient outcomes and reduced medical errors.
Improved Patient Engagement: Outcome Management Software facilitates patient engagement by involving them in their care plans and treatment decisions. Patients are more likely to adhere to treatment regimens when they understand the outcomes and are actively involved in the process.
Streamlined Quality Improvement: Outcome tracking and analysis help healthcare organizations identify areas for improvement, implement evidence-based best practices, and enhance the overall quality of care.
Cost Optimization: By identifying successful interventions and avoiding ineffective treatments, Outcome Management Software helps reduce healthcare costs and optimize resource allocation.
Future Trends and Challenges
Looking ahead, Outcome Management Software is poised to continue its growth and evolution. Advancements in artificial intelligence and machine learning are expected to enhance predictive analytics, enabling healthcare providers to anticipate patient outcomes more accurately.
However, despite the potential, there remain challenges to widespread adoption. Data privacy and security concerns, interoperability issues, and resistance to technological change pose significant hurdles. It is crucial for software developers, healthcare organizations, and policymakers to collaborate in overcoming these obstacles to unlock the full potential of Outcome Management Software.
Conclusion
In conclusion, the history of Outcome Management Software reflects a journey of transformative innovation in healthcare. From humble beginnings as simple tracking systems to the sophisticated platforms of today, Outcome Management Software has revolutionized how patient outcomes are measured and managed. Karma Health's pioneering efforts in this field exemplify the power of data-driven decision-making, empowering healthcare providers to deliver superior patient care. As the healthcare landscape continues to evolve, Outcome Management Software remains an indispensable tool in achieving the ultimate goal: improved patient outcomes and well-being. Contact us or call 954-710-9100 today to revolutionize your approach to patient care.