How to Choose a Dental Practice Marketing Growth Agency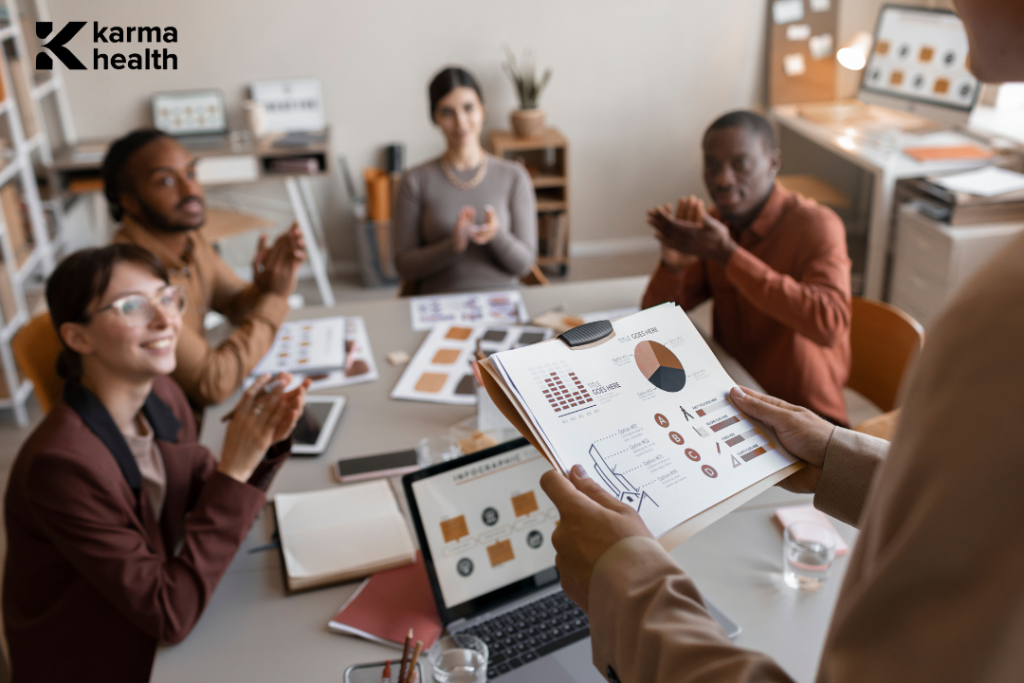 Evaluating Your Options for a Strategic Marketing Partnership in Dentistry
In today's highly competitive landscape, dental practices are no longer just healthcare providers; they are businesses that require a robust marketing strategy to grow. The critical decision here is selecting the right dental marketing agency that understands the nuances of dental practice growth marketing. This article aims to offer a comprehensive guide to help you make an informed decision when choosing a dental marketing partner.
Understand Your Needs
Before you even start evaluating agencies, it's crucial to understand your own needs. Do you need more new patient acquisition, or are you focusing on patient retention? Identifying your specific needs will help you match with an agency that specializes in those areas.
Research and Shortlist
The internet provides countless options for dental marketing agencies. However, not all agencies are created equal. Consider looking for agencies with specific expertise in dental practice growth marketing. Also, always check the agency's reputation and customer testimonials.
Dental Marketing Agency Criteria
Once you have a list, you'll need a set of criteria to evaluate each agency. These criteria could include:
Experience in dental marketing

Services offered (SEO, PPC, Social Media, etc.)

Reporting and analytics capabilities

Budget and pricing flexibility
Key Questions for Evaluation
When you're ready to reach out to agencies, prepare a list of questions that can help you make an informed decision. These could be:
How do you approach dental marketing differently from general healthcare marketing?

Can you provide case studies or examples of other dental practices you have worked with?

What metrics do you focus on, and how often will you report them?
Best Dental Marketing Agencies
While it's tempting to simply go with agencies that are popular or highly rated, the best dental marketing agency for you is one that aligns closely with your practice's specific needs and goals. Ask for a pilot program or a short-term contract initially to evaluate the agency's effectiveness before committing to a long-term partnership.
Why Consider Karma Health's P2P Methodology?
When it comes to choosing a dental marketing partner, our proprietary Path to Profitability (P2P) strategy at Karma Health is designed to ensure that you not only acquire new patients but also achieve a high level of operational efficiency. Our P2P methodology conducts a comprehensive audit across the six business components of your practice, providing you with actionable insights and a roadmap to profitability.
The Role of Technology in Dental Marketing
In the age of digital transformation, technology plays a crucial role in marketing. The dental marketing company you choose must be well-versed in leveraging various digital tools to optimize your marketing strategy. Whether it's advanced analytics, automated patient engagement systems, or highly targeted PPC campaigns, your agency should have the expertise to use technology effectively. Before making your decision, inquire about:
The platforms and tools the agency uses for campaign tracking and analytics

How they integrate technology into their marketing strategies

If they offer software solutions to complement their marketing services, like patient engagement software
The Importance of ROI in Dental Marketing
ROI (Return on Investment) should be a key concern when choosing a dental marketing partner. However, understanding ROI in dental marketing is not as straightforward as looking at raw numbers. You should evaluate the value of both tangible and intangible metrics, such as:
Increase in new patient acquisition

Improvement in patient retention rates

Increase in online reputation and reviews

Overall enhancement in patient experience
Make sure your chosen agency can articulate how they will deliver ROI and which metrics they will use to measure success.
Collaboration and Communication
Effective collaboration and communication between your practice and the marketing agency are paramount. When evaluating agencies, assess their:
Responsiveness to your queries and concerns

Transparency in their operations and reporting

Willingness to adapt their strategies based on your feedback
Long-term Relationship Building
Marketing is not a one-off effort but a long-term commitment. It is wise to look at your relationship with a healthcare marketing agency as a long-term partnership. Consider agencies that have a history of maintaining long-term relationships with their clients. Ask how they plan to evolve the marketing strategy as your practice grows.
Why Karma Health is the Right Choice for You
What sets Karma Health apart from other dental marketing agencies is our holistic approach to business growth. We don't just focus on one aspect of your practice; we look at the bigger picture.
Our P2P (Path to Profitability) methodology performs a comprehensive audit of your practice's six key business components, from operational efficiency to patient experience. Armed with these insights, we develop a personalized growth plan for your practice that not only includes marketing strategies but also touches on operational efficiency, technology integration, and more.
We also understand that each practice is unique, and we're not about one-size-fits-all solutions. That's why we tailor our services to meet your specific needs, whether it's SEO, social media marketing, or software integration. And it doesn't stop there. Our focus on actionable insights and data analytics means you'll always know how your strategies are performing, allowing us to make data-driven decisions for constant improvement.
Final Thoughts
Selecting the right dental marketing agency is a critical decision that can significantly impact your practice's growth and profitability. By following the steps above and conducting a thorough dental marketing agency evaluation, you can partner with an agency that will help you meet your goals effectively.
In today's consumer-driven market, it's not just about providing healthcare services; it's about positioning your dental practice as a brand that people can trust. And for that, you need a marketing partner who understands the complexities and challenges of dental practice growth marketing.
Generate Leads with Karma Health
Looking to transform your dental practice into a thriving business? Look no further than Karma Health. Our focus on streamlined business processes, operational efficiency, and customized content development makes us your ideal marketing partner.
By adopting our P2P methodology, your practice stands to benefit from a holistic approach to business growth, combining operational efficiency with robust marketing strategies. Reach out to us to find out how we can help your dental practice flourish.
In today's fast-paced and consumer-driven healthcare industry, your dental practice needs more than just clinical expertise; it needs a strong and strategic marketing partnership. Choose wisely.