History of GMB in healthcare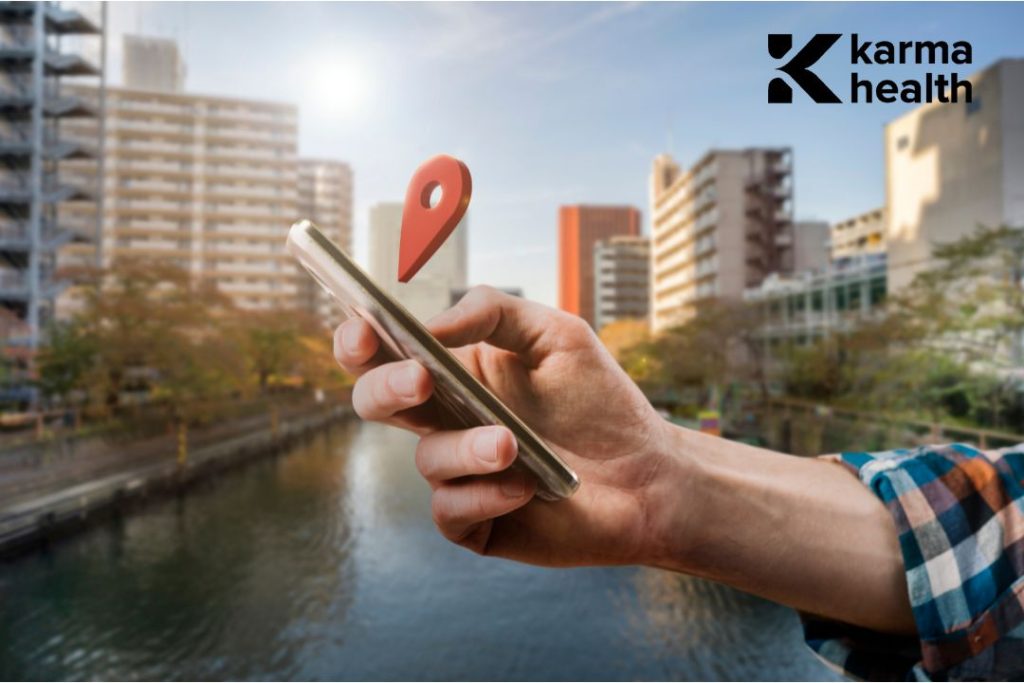 In today's digital age, Google My Business (GMB) has become an integral part of businesses online presence, especially in the healthcare industry. By connecting healthcare providers with their patients, GMB has revolutionized how medical services are discovered and accessed. Join us on a historical journey to explore the growth and impact of GMB in the healthcare sector.
The Birth of Google My Business
Google My Business, initially known as Google Places, made its debut in 2004 as a platform to help local businesses gain visibility on Google Maps and Search. It was primarily designed for small businesses like restaurants and retail stores to showcase their location, contact details, and operating hours.
A Shift in Healthcare Marketing
As internet usage soared, patients began searching for healthcare services online. This trend presented a unique opportunity for medical practitioners to embrace digital marketing and reach out to their local communities. Recognizing the potential, Google expanded the functionalities of Google Places to include healthcare providers.
Google Places Becomes Google My Business
In 2014, Google rebranded Google Places as Google My Business, enhancing its features to accommodate diverse industries, including healthcare. Medical practices, clinics, and hospitals could now create informative business profiles with essential details such as services offered, patient reviews, and images of their facilities.
Empowering Healthcare Providers
The inclusion of healthcare providers on Google My Business provided patients with convenient access to critical information, enabling them to make informed decisions about their medical care. With just a few clicks, patients could find nearby doctors, check their working hours, and read patient reviews, all on one platform.
The Rise of Online Reviews
As Google My Business gained popularity, online reviews became an influential factor in patients' decision-making processes. Positive reviews not only improved a healthcare provider's reputation but also boosted their rankings in local search results. Consequently, practitioners began actively engaging with patients, addressing feedback, and ensuring a positive online presence.
Mobile Revolution and Local Healthcare Searches
With the rise of smartphones, local searches for healthcare services witnessed a significant surge. Patients relied on Google My Business to find nearby hospitals or clinics in emergencies or to schedule routine appointments. This mobile-centric approach propelled GMB's prominence in the healthcare industry.
The Impact of Google Posts
In 2016, Google introduced Google Posts, allowing healthcare providers to share updates, announcements, and even blog posts directly on their GMB profiles. This feature enabled doctors and healthcare facilities to engage directly with patients, offering insights into medical advancements, health tips, and community events.
Navigating the COVID-19 Pandemic
The COVID-19 pandemic in 2020 posed unique challenges for the healthcare industry. Google My Business emerged as a vital tool during these uncertain times. Providers could communicate real-time updates about telemedicine options, safety measures, and vaccination availability to the public, ensuring seamless patient care despite the crisis.
GMB and Local SEO
Google My Business has become crucial for local search engine optimization (SEO) strategies. By optimizing their GMB profiles with accurate information and relevant keywords, healthcare providers could improve their visibility in local searches. This, in turn, led to increased website traffic and patient inquiries.
The Future of GMB in Healthcare
As technology continues to evolve, so does the role of Google My Business in the healthcare sector. Artificial intelligence, virtual care, and patient engagement tools are likely to become more integrated with GMB, offering patients a personalized and streamlined healthcare experience.
Conclusion
Google My Business has redefined how healthcare providers connect with patients, bringing medical services to the forefront of the digital landscape. Throughout its history, GMB has evolved into a powerful platform for healthcare professionals to build trust, engage with patients, and enhance their local presence. Embracing GMB's potential and staying up-to-date with its features will undoubtedly be instrumental in the success of healthcare organizations in the years to come.
Are you ready to embark on a digital journey with Karma Health? Get started today and unlock the full potential of Google My Business for your healthcare practice! Contact us or call 954-710-9100 today to revolutionize your approach to patient care.