Allergy & Asthma Practice Marketing Agency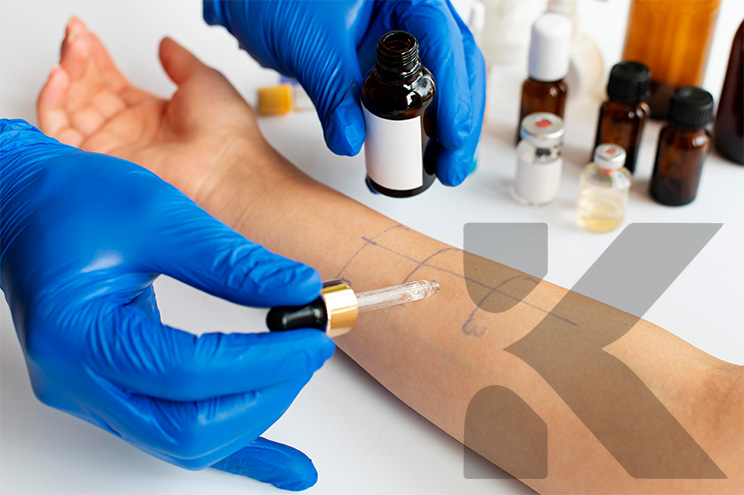 Welcome to Karma Health – your one-stop solution for Allergist and Immunologist practice marketing and expansion services. We understand the importance of establishing and growing your practice, which is why we are committed to providing personalized services exclusively to one physician in each state. With our fast turnaround time and proven track record of a 300% increase in the first 90 days, you can trust us to take your practice to the next level.
As an Allergist and Immunologist specialist, you know how crucial it is to reach out to the right audience and establish a strong brand presence in your community. At Karma Health, we have a team of marketing experts who understand the unique challenges faced by Allergist and Immunologist practices. We work closely with you to identify your goals and create a customized marketing plan that aligns with your vision- Marianne Canero CEO, Karma Health
Our services include everything from website design and development to search engine optimization (SEO), social media marketing, content creation, email marketing, and much more. We also offer targeted advertising campaigns that help you reach the right audience and maximize your ROI.
One of the key benefits of partnering with Karma Health is our fast turnaround time. We know that time is of the essence, and our team works efficiently to ensure that your marketing campaigns are up and running as quickly as possible. You can count on us to deliver high-quality services that are tailored to your needs, all within a timeframe that suits you.
But that's not all – our services are also proven to deliver results. In fact, we have a track record of achieving a 300% increase in the first 90 days for our clients. Our team is dedicated to driving measurable results for your practice, and we use a data-driven approach to ensure that your marketing campaigns are optimized for success.
Allergy & Asthma Doctor Marketing
At Karma Health, we believe in building strong, long-term relationships with our clients. That's why we offer personalized services exclusively to one physician in each state. This ensures that we can focus all our efforts on your practice and help you achieve your goals without competing with other physicians in your area.
So if you're looking to take your Allergist and Immunologist practice to the next level, look no further than Karma Health. Our team of experts is here to help you grow your allergy and asthma practice marketing practice and achieve your goals. Contact us today to learn more about our services and how we can help you succeed.

Allergy Market Overview
Did you know that more than 50 million Americans suffer from allergies each year? Meanwhile, more than 25 million each year also suffer from asthma in the US alone.
The data from prominent health institutions such as the U.S. Centers for Disease Control and Prevention (CDC) and the American Academy of Asthma, Allergy, and Immunology (AAAAI) likewise found that allergy is top 6 among the leading chronic diseases in the US with an estimated annual cost to the health-care system and businesses at $18 billion. On the other hand, while significantly lower in number as compared to allergies, asthma's estimated economic cost is around $56 billion annually. It is the most chronic illness in childhood, the US CDC found.
The practice of allergy, asthma, and immunology has long been observed. Note, that the history of the oversight body for such a field, the AAAAI, dates back to the 1920s through the founding of two professional organizations: the Society for the Study of Asthma and Allied Conditions and the American Association for the Study of Allergy. Officially established in 1943, the AAAAI is now the leading membership organization of more than 7,000 allergists/immunologists (in the United States, Canada, and 72 other countries) and patients' trusted resource for allergies, asthma, and immune deficiency disorders.
The Advent of Technology and Opportunities in Immunology
In recent years, physicians have expanded their presence to the online world in line with the advent of the Internet of Things (IoT). More and more practitioners are optimizing their expertise by offering services so accessible that with just a few taps, patients can seek consultation, check-ups, and other medical assistance.
To maximize the advent of technology and IoT, physicians are also adapting to the ever-changing landscape of the digital marketplace.
In line with this, here are the need-to-know details and current trends in physician marketing.
1. Boost your online presence: By getting the average Internet user to spend time on your practice's website. This includes being responsive, interactive, and thorough. Keep in mind that there is also lots of distractive content online, so the website's appearance and content must be interesting enough to get the users hooked. The first five to 10 seconds are crucial for this. Take note: First impressions last.
2. Utilize search engine optimization (SEO) tools: Many people are familiar with meta tags and other tools designed to get your URL at the head of the Google list. One of the important marketing tips for doctors venturing into the online world is to publish relevant and authoritative content through the use of specific keywords or phrases that the target audience might use. Bear in mind that quality content created specifically for the intended user increases site traffic, which improves a site's authority and relevance.
It is also necessary to update the website's content regularly. Regularly updated content is viewed as one of the best indicators of a site's relevancy, so be sure to keep it fresh. Writing additional content and patient-friendly blog posts can also boost search engine rankings. Furthermore, maintain a webpage that is content-rich, authoritative, unbiased, and helps visitors learn more about what they are interested in. It is most likely to attract links from other websites, thereby improving search engine optimization.
3. Pay-per-click (PPC) strategy: Another effective marketing and advertising strategy is the pay-per-click strategy. PPC is a model of Internet marketing in which advertisers pay a fee each time one of their ads is clicked. Essentially, it's a way of buying visits to the site, rather than attempting to "earn" those visits organically. With this algorithm, the key is not targeting the most relevant keywords related to health care and similar practices, but targeting based on intent. If the website's target patient base is familiar with high-level medical terms, it's perfectly fine to incorporate them into the keyword strategy.
Effective keyword research also benefits PPC. Note that an effective PPC keyword list should be 1) Relevant – find targeted keywords that will lead to a higher PPC click-through rate, effective cost per click, and increased profits; 2) Exhaustive – keyword research should include not only the most popular and frequently searched terms in your niche, but also to the long tail of search; and, 3) Expansive –constantly refine and expand the campaigns, and create an environment in which the keyword list is constantly growing and adapting.
About Karma Health As Your Growth Partner
Karma Health is a growth partner for physician practices in allergy, asthma, and immunology. Over the years, our team has worked in the healthcare sector servicing physicians, corporate health, and medical devices companies.
Knowing the challenges that your physician practice has to market services today, Karma Health is poised to help you grow with our medical marketplace that offers a breadth of integrated marketing services including website development, call tracking, live chat solutions, paid media, branded content with keywords, and reputation management for physicians in the practice. To put it simply, Karma Health markets your services to invite new patients to engage. Contact Karma Health to set up a conversation about your growth goals.
It is also necessary to update the website's content regularly. Regularly updated content is viewed as one of the best indicators of a site's relevancy, so be sure to keep it fresh. Writing additional content and patient-friendly blog post
Boost your practice with targeted strategies and captivating campaigns of Karma Health. Contact us today at 954-710-9100 and witness the power of effective healthcare marketing.